♥ Pink Satin ♥
Claire Lindner longs to be the kind of hard-nosed journalist who covers the stories that make a difference. The stories that demand justice. The stories that put the bad guys away for good. But Claire has never been able to break into the male-dominated newsroom. Instead, she writes a popular gossip to pay the bills, and all that misogyny and slimy gossip has taught her to never trust men. Claire has a secret though...at night she dreams of a kind, honorable, handsome gray-eyed man who wears funny, old-fashioned clothes.
Winemaker Beckett St. Jude has waited years for the woman of his dreams. When Claire is at the brink of death, he pulls her into his world – Mag Mell. Unfortunately, their first meeting is a disaster – Claire can't stand him and she doesn't trust him. On top of that, someone is working behind the scenes to bankrupt him and take over his family winery. How can he figure out who's trying to ruin him, and more importantly, how does he court a woman who will barely talk to him?
Claire and Beckett have three days to build a friendship, three days to save the winery, and three days to expose the corruption that has become a cancer in Mag Mell. Claire though has an even bigger problem: dream career or dream lover? She has Three Days to Choose.
Megan Viets, a mystery writer and an instructor at a small community college in the Los Angeles area, lost her young husband two years ago when he crashed his small plane in a severe sandstorm in North-Africa. Since then, she has not been seeing anyone, but then she meets Chris, a handsome contractor who lives in a popular resort town in the San Bernardino Mountains, where Megan has a cabin. She's immediately attracted to him, but Chris has a secret past, which Megan uncovers bit by bit. Tensions build as the two explore each other's world to find common ground.
Filled with suspense, passion, and deceit, this contemporary love story takes the reader on a fast-paced journey through many twists and turns toward a dramatic ending.
"It's a real page turner that will keep you engaged," says Matthew Nadelson, MFA, author of American Spirit and Counting Wayward Sheep.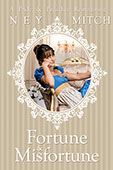 It's a fact, universally accepted,
that a gentleman and a lady,
when on the road to marriage and true
happiness, by their will or not, find themselves to be the center of attention
and news—both the good and the bad.
Mr. Darcy and Elizabeth Bennet are on the road to love and domestic tranquility. Yet of course, there must be something that bars the way of the happy couple, and that is Lady Catherine De Bourgh. Bitter at her nephew's behavior to Anne, Lady Catherine is insistent on making Darcy remain loyal to the oath that he made. Wishing to make peace with her before he continues his nuptials, Darcy, along with the help of Mr. Bingley and Colonel Fitzwilliam, began to move forward with a plan to solve the dilemma.
However, even if they achieve peace with Lady Catherine, there is more of the Darcy family to encounter. In the state of Pennsylvania, Mr. Darcy's American cousins are looking to reconnect with their English relatives. They invite Mr. Darcy and his new bride to Philadelphia, for a holiday. In hopes of gaining an ally to strengthen Elizabeth's introduction into the family, they all journey to the United States, allowing Jane, Kitty, Mr. Bingley and Georgiana to journey with them. However, what first begins as a pleasant journey, leads to much emotional and political tension.
Follow the second part of 'Pride, Prejudice, and New Adventures', where we see that it's not simply about obtaining a happily ever after, but finding what happens after it!
A screwball romantic comedy in the spirit of Bringing Up Baby.
After sixteen years serving and protecting the citizens of River Falls, ruggedly handsome Sheriff Henry Clark is pretty sure life holds no more surprises and is starting to think about hanging up his hat.
But then a gang of thieves busts the safe at the local resort and makes off with the jewels, and Clark finds himself playing catch-me-if-you-can, chasing a sexy female con artist with an affection for marsupials and ceramic oddities who stirs feelings in him he thought he'd never have again.
♥ Red Satin ♥
Small town lawyer, Marita McCarren had grown "fat, sassy and gimpy" after a recent accident. She wanted to meet no one with a penis after her two failed marriages. As a favor to a friend, she goes on a blind date and meets that ideal and perfect—and dangerously sexy—man.
On their second date she meets Tony's "family" and has a strong impression that he is a very good looking, mafia hitman. She wants to end their relationship but with each kiss and each race to the bedroom, Marita decides to break it off later on. Their relationship grows, although she still wants to end it, when he takes her in his private jet for a vacation only a European princess could have, with a few "eliminations" in between.
♥ ♥ ♥
♥ Red Satin ♥
I survived, physically. Leaving five bodies behind, I escaped the desert. With three more dead before it was over, Bell one of them, they were all dead. The other survivor didn't matter. Bunny's mind was gone. She'd never be able to tell what I'd done. I didn't need any reminders of those days of terror, not of what I'd done, or the deaths I caused, not with the nightmares and blackouts in the aftermath.
Pratters, the only one who suspected the truth, used my fear of exposure against me. Months after I thought it was all over, he showed up with a brain damaged, crippled man. Dumping Michael on me, he told me I was the only one he could trust that those he worked with wouldn't suspect. Making me the one to hide and help Michael, Pratters swore he'd altered records. No one would know where Michael had gone, both of us would be safe. None of the promises eased the new fears. What of Michael? Oh, my God, I wanted him. Did that make me the whore Bell called me?
♥ ♥ ♥
♥ Pink Satin ♥
Katie Gills knows how to compartmentalize. She has a plan in place and although she has physical needs, those can be met by a simple set of rules created, in her mind, to save her from the ultimate distraction. Love. Limiting herself to a single sexual partner could lead to attachment and that would be breaking rule number one. Instead Katie maintains a rotation of perfectly distant and secretive lovers.

Augustus 'Tuck' Tuckman hadn't been on campus long enough to get the feel of the place. The junior transfer had played his way into a football scholarship and he was using it for its intended purpose. Get a degree and get out. Life came after a career was established.

The crash of a beautiful girl into Tuck's arms had feelings sparking in all parts of his brain, but she had a wall in place that made a future questionable. Can he play the game by her rules and still win? Or will he need to show her every thing is legal between the whistles? Even love.
♥ ♥ ♥
♥ White Satin ♥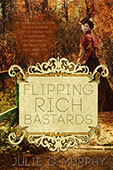 A book that the Dowager Countess of Grantham would love.
Lady Eleanor Albright has left her, 'brothel-loving, girl-seducing, entitlement-inflated husband with whom she can't believe she ever had sex,' and is—again—living with her Irish mother, Lady Adele Albright. With her daughter's marital woes unacceptable, Lady Adele schemes to end Eleanor's "problems" one of which is her daughter's attachment to a man seven years her junior, a barrister, Lord Henry Faraday. To add insult to injury, Henry has included Eleanor, as an expert chemist (and purveyor of women's creams), in the death of the sanctimonious Baron of Tweedmouth. To help her friend, the cherubic Baron's son, Eleanor must defy family, society, even the man she loves. Louis may well have cracked under the pressure of his harsh, bullying father.
♥ ♥ ♥
♥ Pink Satin ♥
Longing for recognition and adventure, and with the prompting from friends and a few bottles of wine, Gwendolyn Johnson buys herself a piece of property in England and the prominent title of Lady. She gets more than she bargained for when she encounters two men, a gentleman and a thief.
Bramwell Avery Price, the twelfth Duke of Whitethorn's last job for Scotland Yard is to follow a jewel thief from New York to London. However, when Piers Paxton is taken into custody and the jewels aren't found, Bram is assigned to investigate the American, tourist, Lady Gwendolyn.
When true identities are revealed and Gwen disappears, Bram fears he can't protect her from a desperate man who has been pushed to the edge.
Marcus Calhoun returns home after divorcing his unfaithful wife. He renews his friendship with spinster, Anne Prentice. Marcus soon discovers his friendship with Anne has changed to love. Due to an imperfection, Anne can't believe Marcus loves her, until Marcus manages to prove his feelings.
Courting the Nanny
Helen Jameson turned away from the man she loved when rumors spread that he had betrayed her with another woman. Years have passed, and Helen finds herself having to serve the man she once and still loves as nanny to his twin boys, as a way to pay off her brother's gambling debts to him. Elliott Falconer has wanted to marry Helen for as long as he can remember. He forgave her for not trusting him and believing a lie. Now that he has her in his home, he hopes to rekindle the romance and make his long-time dream come true.
To Love a Music Master
Piano virtuoso, Jasper Hughes, once found his piano student Annabelle Watkins undisciplined. Seven years have passed since their tumultuous parting. Now she's back on his doorstep, asking Hughes to teach her again. He reluctantly agrees, and finds himself falling in love with her, and she with him.
Night Magic
In Depression-era Minnesota, Eleanor Swenson inherits her deceased parents' dream resort—six cabins in need of repair near the Canadian border. Lumberjack Riley Flaherty has recently lost his job. When Eleanor offers him a job as her "handyman" he gladly accepts, smitten by her beauty. When wild animals in the northern Minnesota woods threaten them into leaving, they don't give in, but discover true love beneath the northern lights.
♥ ♥ ♥
♥ White Satin ♥
Widowed Torie Bond reports a man's body near her home. Fraud on the dead man's ranch leads to an archeologist's murder and a break-in at Torie's costume shop. Divorced Police Lieutenant Jack Brewer investigates. A surprising strong attraction between them results.
Curious about the case, Torie helps a friend of the murdered archeologist investigate. Jack is angry with her for the chances she takes. The mystery nearly takes Torie's life, but it brings them new love even though they thought they'd never love again. But work conflicts mean th
Then Torie is kidnapped by the murderer. How can Jack save her when the murderer wants her dead and Jack doesn't know where she is?
♥ ♥ ♥
♥ Pink Satin ♥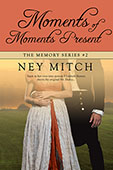 Elizabeth Bennet meets the original Mr. Darcy... and he's not what she expected! So, she wonders, what can she do next? Yet it was!
Now returned back to her own time period, Elizabeth Bennet meets the original Mr. Darcy, and she is shocked to find him a taciturn and disagreeable man. However, since she promised his descendant that she would look after him, Elizabeth Bennet decides to give Mr. Darcy a second chance and not base all judgment off of the bad first impression that he gives. Especially since, now that she knows a little about the future, it has given her some insight about how things shall unfold.
When her sister is invited to Netherfield and falls ill, Elizabeth Bennet goes to assist her. While there, Elizabeth discovers that an accident befalls Mr. Darcy. Will she be able to save him, or will fate continue on the path that was predetermined and she can do nothing?
Here comes the next adventure in the Memories series.
♥ ♥ ♥
♥ White Satin ♥
Widowed Torie Bond reports a man's body near her home. Fraud on the dead man's ranch leads to an archeologist's murder and a break-in at Torie's costume shop. Divorced Police Lieutenant Jack Brewer investigates. A surprising strong attraction between them results.
Curious about the case, Torie helps a friend of the murdered archeologist investigate. Jack is angry with her for the chances she takes. The mystery nearly takes Torie's life, but it brings them new love even though they thought they'd never love again. But work conflicts mean th
Then Torie is kidnapped by the murderer. How can Jack save her when the murderer wants her dead and Jack doesn't know where she is?
♥ Pink Satin ♥
The MacLaren saga continues!
Glynis married Aaron Redding, her beloved captain, and plans to sail the seas with him for the rest of her days. A turn in events reunites Glynis with her brother Ross and his family. Her happiness is short-lived as tragedy strikes at the most unexpected moment.
Ross will do anything to protect his family from the Duke of Essex, John Alder, even if it means crossing the ocean to live in the American colonies. Finding his sister, Glynis, makes everything better. He hopes to find peace in this new country, unaware new challenges await him.
♥ Red Satin ♥
Bell was ugly, dirty, and mean. If he had left me alone, the others would never have known I was there. I was terrified of him, yet more terrified of not being beside him. He made promises when he kidnapped me, to protect me from the others and take me home once his drug deal with the biker gang was done. The others let it be known that at any opportunity, they would rape, torture me, and kill me. Every concept of the life I'd lived was destroyed, had to be for me to survive. Oscillating back and forth from trusting Bell, believing he would take me home, to hating and wanting to see him dead, I battled with never before experienced emotions. He hurt me a little, to save me from worse, or so he claimed. I responded to him, telling myself I had to, not that he made me hot and wanting.
♥ ♥ ♥
♥ White Satin ♥
Brenda Hayes, a woman with an ordinary life, encounters extraordinary characters she thought existed only in fairy tales or nightmares. Her world and theirs collide, and she is caught up in the middle of warring paranormal factions that threaten the extinction of humankind. She tries to keep her life normal but her nightmares and visions have her second-guessing what's real and what's not. One night she almost gets killed by a mythical creature that had been hired to find and destroy her. In that moment her journey begins.
With the help of Vladimir, a handsome and intriguing man, she begins to discover and understand how dangerous can be the supernatural world. Only Brenda can prevent the disaster, and she pushes herself to channel the powers she discovers are within her. Major errors in judgment, betrayal by trusted friends, and a perilous romance push Brenda into a prophetic role she'd never dreamed possible.
♥ ♥ ♥
♥ Pink Satin ♥
It's an epic day of failure for American-born, Australian-raised Rachel Kennedy.
She starts out with an eviction notice, followed by screwing up her latest audition, losing her job, and catching her boyfriend in bed with her nemesis.
Jobless. Homeless. Single. All in one day. Fantastic.
Things start to look up weeks later when she stumbles into the well-built arms of Christian Whitmore, a hot cop with a sinful smile, impeccable timing, and, as it turns out, a twin brother.
Christian is always there to rescue her when she needs saving, but for everything that's right about him, there's something wrong too. It really doesn't help when she finds out his twin is everything he's not.
Or is he?
Although Christian and his brother are complete opposites in every way, they are both harbouring secrets and Rachel's having trouble trusting either one of them. Can she overcome the deception or will she just add both Whitmore brothers to her long list of spectacular fails?
♥ Pink Satin ♥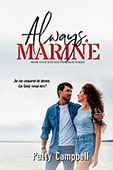 Joe Hamilton has spent years conquering his demons, his war wounds. Some the medics could fix, and some were up to him. Now he's retired from the Marines and on track to a satisfying future as a civilian. A husband. A father.
Sandy Cassidy is the woman Joe only dreamed about meeting. Miraculously she's attracted to him. What is she hiding? Something that can prevent them from having a future together?
♥ ♥ ♥
♥ Pink Satin ♥
Kate Cassidy refuses to believe her husband, Michael, is dead, even weeks later on her knees at his grave. Once the frontrunner in the Moto GP, he was killed by a hit and run driver mere hours after his last win. Like her soul, every dream, every promise of a better life, is shattered with the sudden loss of the man she'd lived her life to love.
He wakes in a tank, absent the memories of who he was. Dr. Alexander Madison has made him a weapon, an assassin used to eliminate the targets of nefarious world powers.
However, the carefully constructed world Dr. Madison and his cohorts have designed at BioTech Industries is about to unravel. They've underestimated the one they've labeled SOREN, and he's slowly making peace with the beast they've injected into his bloodstream. Michael wants his life back, but first, he'll have to get rid of a microchip in his brain, escape Madison's other creations, and forge a rocky relationship with a persistent detective. He's a pound of flesh from his wife's arms, and once he cuts Spekter's chains, retribution will finally be at hand.
♥ ♥ ♥
♥ Pink Satin ♥
Casey Banks has the glamorous life she always dreamed of, flying planes all over the world, until an unscheduled landing brings her charter flight to the small town of Kerridge, Vermont, and face-to-face with her ex-husband, Elliot.
When her grounded passenger, the wealthy Ms. Landry, unexpectedly relocates her daughter's wedding to Kerridge and puts Casey in charge as unofficial wedding planner, Casey finds herself thrown together with Elliot with three days to pull off a miracle and wondering if maybe, after all her years of running, her heart might be finally leading her home.
♥ ♥ ♥
♥ Pink Satin ♥
It's a tendency of humankind to believe in miracles,
but then to not believe them when we see them.

If it were not for what I had undergone,
I never would have thought this ever possible.
Yet it was!
While taking a stroll along a pond near her father's estate, Elizabeth Bennet finds herself being sucked into a hole and cannot escape. Feeling she is at the end of her life, she prays for deliverance, but then she finds herself free. When she rises out of the water, she discovers that she is in a river called 'The Delaware.' And that she is in Philadelphia, Pennsylvania, in 2016.
After a near fatal accident, Elizabeth is rushed to a hospital, where she meets Fitzwilliam Darcy. Feeling sorry for her predicament, he pays for her medical bills. When he discovers she has no idea where she is, he feels obliged to look after her. What more could come from this new acquaintance?
Follow the adventures of Elizabeth Bennet as she must adjust to modern times!
♥ ♥ ♥
♥ Pink Satin ♥
Cobwebs, eerie sounds and creaky floorboards greet Cat O'Leary McTavish and her twin daughters when they move to their new home, a dilapidated dude ranch near Baker City in the Cascade foothills of Washington State. Her plan to restore the destination resort to its former glory hits a snag when she learns she has the 'O'Leary Gift' and can talk to the dead man who still resides in her house.
Former Army Ranger, Rob Williams always planned to run the family guest ranch after completing his military service. Instead, he "bought the farm with his life" when he died in Vietnam, but being dead doesn't mean he's going anywhere. Encountering someone who "sees" and "hears" him is a welcome change.
Cat's determination leads her into danger, when they discover an adversary wants to turn the one-time dude ranch into a gravel pit.
Will a woman with a dream and a man who's had his dreams cut short, manage to save a ranch and each other when the biggest surprise of all is love?
♥ Pink Satin ♥
Saving the planet is a daunting job. Add mage abilities going haywire and a shapeshifting bodyguard that can melt her heart with his kisses to the mix and stopping general Varal could be the least of Arian's worries.
♥ ♥ ♥
♥ Pink Satin ♥
Chicago cop Kitten "Kit" Rycroft works vice. Undercover. Every night. The beat is tough, but Kit was born to serve and protect. One summer night, a sting operation goes bad and Kit leaps in front of a bullet meant for her partner. As she leaps, she sees a vision of the sexy man she's dreamed of for months standing on a beach extending his hand to her.
Detective Inspector Sebastian Sullivan sees the woman who's haunted his dreams about to die. He reaches out and pulls her into his world—Mag Mell.
In Mag Mell, women emerge from the sea to be the perfect mate for one man. They're guarded, coddled, loved and cherished. Usually. Sometimes, though, they're bought and sold. Each woman has three days to decide whether she'll stay, or return to her world. Sebastian plans to give his precious mate a life of pampered luxury in his fortress of a home...even if he has to bolt her in.
Everything changes when a woman is kidnapped. Kit throws herself into the search whether Sebastian wants her help or not, but she has to work fast. After all, she only has three days to prove women can be cops, three days to save the victim, and three days to make a big decision—should she stay, or should she go?
♥ ♥ ♥
♥ Pink Satin ♥
Following the trail of her missing sister, American Christine Ragland wakes from vivid dreams to a foreign land and long-ago era. The English Lord, Matthew Drake, who rescues her is handsome and kind, but as danger swirls about him, can she trust him to help find her missing sister and return them to their home.
Matthew Drake knows who his beautiful visitor is. Keeping her safe and close by is vital. Winning her heart and her willingness to stay will take all of his wits and the help of his powerful friends.
♥ ♥ ♥