♥ Pink Satin ♥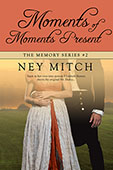 Elizabeth Bennet meets the original Mr. Darcy... and he's not what she expected! So, she wonders, what can she do next? Yet it was!
Now returned back to her own time period, Elizabeth Bennet meets the original Mr. Darcy, and she is shocked to find him a taciturn and disagreeable man. However, since she promised his descendant that she would look after him, Elizabeth Bennet decides to give Mr. Darcy a second chance and not base all judgment off of the bad first impression that he gives. Especially since, now that she knows a little about the future, it has given her some insight about how things shall unfold.
When her sister is invited to Netherfield and falls ill, Elizabeth Bennet goes to assist her. While there, Elizabeth discovers that an accident befalls Mr. Darcy. Will she be able to save him, or will fate continue on the path that was predetermined and she can do nothing?
Here comes the next adventure in the Memories series.
♥ ♥ ♥
♥ White Satin ♥
Widowed Torie Bond reports a man's body near her home. Fraud on the dead man's ranch leads to an archeologist's murder and a break-in at Torie's costume shop. Divorced Police Lieutenant Jack Brewer investigates. A surprising strong attraction between them results.
Curious about the case, Torie helps a friend of the murdered archeologist investigate. Jack is angry with her for the chances she takes. The mystery nearly takes Torie's life, but it brings them new love even though they thought they'd never love again. But work conflicts mean th
Then Torie is kidnapped by the murderer. How can Jack save her when the murderer wants her dead and Jack doesn't know where she is?
♥ Pink Satin ♥
The MacLaren saga continues!
Glynis married Aaron Redding, her beloved captain, and plans to sail the seas with him for the rest of her days. A turn in events reunites Glynis with her brother Ross and his family. Her happiness is short-lived as tragedy strikes at the most unexpected moment.
Ross will do anything to protect his family from the Duke of Essex, John Alder, even if it means crossing the ocean to live in the American colonies. Finding his sister, Glynis, makes everything better. He hopes to find peace in this new country, unaware new challenges await him.
♥ Red Satin ♥
Bell was ugly, dirty, and mean. If he had left me alone, the others would never have known I was there. I was terrified of him, yet more terrified of not being beside him. He made promises when he kidnapped me, to protect me from the others and take me home once his drug deal with the biker gang was done. The others let it be known that at any opportunity, they would rape, torture me, and kill me. Every concept of the life I'd lived was destroyed, had to be for me to survive. Oscillating back and forth from trusting Bell, believing he would take me home, to hating and wanting to see him dead, I battled with never before experienced emotions. He hurt me a little, to save me from worse, or so he claimed. I responded to him, telling myself I had to, not that he made me hot and wanting.
♥ ♥ ♥
♥ White Satin ♥
Brenda Hayes, a woman with an ordinary life, encounters extraordinary characters she thought existed only in fairy tales or nightmares. Her world and theirs collide, and she is caught up in the middle of warring paranormal factions that threaten the extinction of humankind. She tries to keep her life normal but her nightmares and visions have her second-guessing what's real and what's not. One night she almost gets killed by a mythical creature that had been hired to find and destroy her. In that moment her journey begins.
With the help of Vladimir, a handsome and intriguing man, she begins to discover and understand how dangerous can be the supernatural world. Only Brenda can prevent the disaster, and she pushes herself to channel the powers she discovers are within her. Major errors in judgment, betrayal by trusted friends, and a perilous romance push Brenda into a prophetic role she'd never dreamed possible.
♥ ♥ ♥
♥ Pink Satin ♥
It's an epic day of failure for American-born, Australian-raised Rachel Kennedy.
She starts out with an eviction notice, followed by screwing up her latest audition, losing her job, and catching her boyfriend in bed with her nemesis.
Jobless. Homeless. Single. All in one day. Fantastic.
Things start to look up weeks later when she stumbles into the well-built arms of Christian Whitmore, a hot cop with a sinful smile, impeccable timing, and, as it turns out, a twin brother.
Christian is always there to rescue her when she needs saving, but for everything that's right about him, there's something wrong too. It really doesn't help when she finds out his twin is everything he's not.
Or is he?
Although Christian and his brother are complete opposites in every way, they are both harbouring secrets and Rachel's having trouble trusting either one of them. Can she overcome the deception or will she just add both Whitmore brothers to her long list of spectacular fails?
♥ Pink Satin ♥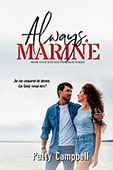 Joe Hamilton has spent years conquering his demons, his war wounds. Some the medics could fix, and some were up to him. Now he's retired from the Marines and on track to a satisfying future as a civilian. A husband. A father.
Sandy Cassidy is the woman Joe only dreamed about meeting. Miraculously she's attracted to him. What is she hiding? Something that can prevent them from having a future together?
♥ ♥ ♥
♥ Pink Satin ♥
Kate Cassidy refuses to believe her husband, Michael, is dead, even weeks later on her knees at his grave. Once the frontrunner in the Moto GP, he was killed by a hit and run driver mere hours after his last win. Like her soul, every dream, every promise of a better life, is shattered with the sudden loss of the man she'd lived her life to love.
He wakes in a tank, absent the memories of who he was. Dr. Alexander Madison has made him a weapon, an assassin used to eliminate the targets of nefarious world powers.
However, the carefully constructed world Dr. Madison and his cohorts have designed at BioTech Industries is about to unravel. They've underestimated the one they've labeled SOREN, and he's slowly making peace with the beast they've injected into his bloodstream. Michael wants his life back, but first, he'll have to get rid of a microchip in his brain, escape Madison's other creations, and forge a rocky relationship with a persistent detective. He's a pound of flesh from his wife's arms, and once he cuts Spekter's chains, retribution will finally be at hand.
♥ ♥ ♥
♥ Pink Satin ♥
Casey Banks has the glamorous life she always dreamed of, flying planes all over the world, until an unscheduled landing brings her charter flight to the small town of Kerridge, Vermont, and face-to-face with her ex-husband, Elliot.
When her grounded passenger, the wealthy Ms. Landry, unexpectedly relocates her daughter's wedding to Kerridge and puts Casey in charge as unofficial wedding planner, Casey finds herself thrown together with Elliot with three days to pull off a miracle and wondering if maybe, after all her years of running, her heart might be finally leading her home.
♥ ♥ ♥
♥ Pink Satin ♥
It's a tendency of humankind to believe in miracles,
but then to not believe them when we see them.

If it were not for what I had undergone,
I never would have thought this ever possible.
Yet it was!
While taking a stroll along a pond near her father's estate, Elizabeth Bennet finds herself being sucked into a hole and cannot escape. Feeling she is at the end of her life, she prays for deliverance, but then she finds herself free. When she rises out of the water, she discovers that she is in a river called 'The Delaware.' And that she is in Philadelphia, Pennsylvania, in 2016.
After a near fatal accident, Elizabeth is rushed to a hospital, where she meets Fitzwilliam Darcy. Feeling sorry for her predicament, he pays for her medical bills. When he discovers she has no idea where she is, he feels obliged to look after her. What more could come from this new acquaintance?
Follow the adventures of Elizabeth Bennet as she must adjust to modern times!
♥ ♥ ♥
♥ Pink Satin ♥
Cobwebs, eerie sounds and creaky floorboards greet Cat O'Leary McTavish and her twin daughters when they move to their new home, a dilapidated dude ranch near Baker City in the Cascade foothills of Washington State. Her plan to restore the destination resort to its former glory hits a snag when she learns she has the 'O'Leary Gift' and can talk to the dead man who still resides in her house.
Former Army Ranger, Rob Williams always planned to run the family guest ranch after completing his military service. Instead, he "bought the farm with his life" when he died in Vietnam, but being dead doesn't mean he's going anywhere. Encountering someone who "sees" and "hears" him is a welcome change.
Cat's determination leads her into danger, when they discover an adversary wants to turn the one-time dude ranch into a gravel pit.
Will a woman with a dream and a man who's had his dreams cut short, manage to save a ranch and each other when the biggest surprise of all is love?
♥ Pink Satin ♥
Saving the planet is a daunting job. Add mage abilities going haywire and a shapeshifting bodyguard that can melt her heart with his kisses to the mix and stopping general Varal could be the least of Arian's worries.
♥ ♥ ♥
♥ Pink Satin ♥
Chicago cop Kitten "Kit" Rycroft works vice. Undercover. Every night. The beat is tough, but Kit was born to serve and protect. One summer night, a sting operation goes bad and Kit leaps in front of a bullet meant for her partner. As she leaps, she sees a vision of the sexy man she's dreamed of for months standing on a beach extending his hand to her.
Detective Inspector Sebastian Sullivan sees the woman who's haunted his dreams about to die. He reaches out and pulls her into his world—Mag Mell.
In Mag Mell, women emerge from the sea to be the perfect mate for one man. They're guarded, coddled, loved and cherished. Usually. Sometimes, though, they're bought and sold. Each woman has three days to decide whether she'll stay, or return to her world. Sebastian plans to give his precious mate a life of pampered luxury in his fortress of a home...even if he has to bolt her in.
Everything changes when a woman is kidnapped. Kit throws herself into the search whether Sebastian wants her help or not, but she has to work fast. After all, she only has three days to prove women can be cops, three days to save the victim, and three days to make a big decision—should she stay, or should she go?
♥ ♥ ♥
♥ Pink Satin ♥
Following the trail of her missing sister, American Christine Ragland wakes from vivid dreams to a foreign land and long-ago era. The English Lord, Matthew Drake, who rescues her is handsome and kind, but as danger swirls about him, can she trust him to help find her missing sister and return them to their home.
Matthew Drake knows who his beautiful visitor is. Keeping her safe and close by is vital. Winning her heart and her willingness to stay will take all of his wits and the help of his powerful friends.
♥ ♥ ♥
♥ Red Satin ♥
The struggle to overcome the death of her boyfriend.
The older man who is spoken for.
The hidden love that needs to be revealed.
Follow Pepper Parker's heart-wrenching journey of imperfect love, lust, and romance.
When Pepper Parker struggles to overcome the death of her boyfriend, Sam, she moves to Stirling, a small country town to start a new life. She buys the perfect cottage nestled in amongst the gum trees, finds the perfect job and is blissfully living with a guarded heart.
That is until she locks eyes with Aiden Thomas Taylor, a sexy older man and successful property developer who is the first person to make her legs quiver and her lady parts flutter.
A property development overseas, a girlfriend of convenience and the discovery that Aiden's brother killed Sam jeopardizes their relationship.
♥ ♥ ♥
♥ Red Satin ♥
Pretty Claire O'Reilly is a maid in 1878 New York City at the grand mansion, Stanton's Settle. Her employer, Andrew Morgan-Stanton, a wealthy railroad baron, introduces the innocent Claire to the pain and pleasure of discipline and obedience and, in the end, they both find an unexpected love.
♥ ♥ ♥
♥ White Satin ♥
Carrie faces a problem that's becoming more common—caring for a grandparent with Alzheimer's Disease. After returning to her small North Dakota hometown to arrange for caregivers, Carrie rides an emotional roller coaster.
She accepts comfort from the local pastor, Peter, and a strong attraction builds. But her past haunts her, and Carrie believes spending time with him will taint his good reputation. She loves him, so she must leave town and give up her lifelong dream of raising her own family in her grandmother's big house—the dream that Peter wants to share because he loves her
Can their dream ever come true?
♥ ♥ ♥
♥ Pink Satin ♥
A collection of Port Emerald Beach Mermen tales.
Featuring:
A Siren's Song
Merage: The Magic Kiss
Rest Ye Merry Mermen
Passion Storm
Azure Masquerade
The One That Got Away
♥ ♥ ♥
♥ Pink Satin ♥
Following the trail of her missing sister, American Christine Ragland wakes from vivid dreams to a foreign land and long-ago era. The English Lord, Matthew Drake, who rescues her is handsome and kind, but as danger swirls about him, can she trust him to help find her missing sister and return them to their home.
Matthew Drake knows who his beautiful visitor is. Keeping her safe and close by is vital. Winning her heart and her willingness to stay will take all of his wits and the help of his powerful friends.
♥ ♥ ♥
♥ White Satin ♥
Lies—and love—collide over sunken treasure in murky Florida gulf waters. Will the outcome be gems, gold and love or a watery grave?
Gemologist and jewelry designer, Megan Foster, purchases an antique portrait of a beautiful woman draped in emeralds and discovers a two-hundred-year-old diary with a treasure map hidden in the frame.
To unlock the secrets of the map and the woman, Megan enlists the help of underwater photographer turned artist, Eric Cortes. He never expects to meet an intriguing jewelry designer or hunt for a lost pirate treasure or become the prime suspect in a murder.
Their quest embroils them in a maze of Russian mob murder, deceit and a tumultuous relationship.
♥ ♥ ♥
♥ Pink Satin ♥
Ruth Jones loves her boyfriend Justin. He is handsome, has a killer body, and the sex is awesome. He does have one major fault though. He travels so much with work that she only gets to see him once or twice a week, and that is his reasoning for always wanting to... stay in. At first she's happy that he only wants to be with her, but over time, his habit of jibbing out at the last minute for every family occasion, work function, or any bloody occasion that involves socialising, really does her head in. All she wants, for goodness sake, is for people to get to know her boyfriend.
Okay, so she wants them to see she has a hunk of a boyfriend, but is that so wrong?
When Ruth wakes up in a hotel room one morning suffering from a major hangover, she tries to piece the events of the previous night together. Feeling let down by yet another no-show by Justin at a work function, she headed to the bar and ordered a drink. The last thing she remembers is sitting next to an average-looking guy with a nice accent and large hands, and wondering just what those hands could do given half the chance. When the bathroom door opens and Mr. Average walks out, she realises that at the ripe old age of thirty-three, Ruth Jones has experienced her first one-night stand.
♥ ♥ ♥
♥ White Satin ♥
In death she found life.
Secrets are like weeds. They have a way of sneaking in, taking root, and filling up spaces where they don't belong. Slowly at first, they invade. Then they take over.
Harlyn and Allie know all about secrets. How they take root and steal souls. How they change the fabric of a thing. The thing about secrets is that no matter how good a person is at keeping them hidden, they always find a way to creep to the surface. Dig up from the deep and search for the light. The longer they stay hidden, the worse they appear when exposed.
♥ ♥ ♥
♥ Red Satin ♥
Eight spanking-new tales of domestic discipline to whet your ardor... and bring out the submissive within. Join professionals and novices experiencing their first forays into the dance of dom and sub in this sequel to Make Me Behave.
♥ ♥ ♥
♥ Pink Satin ♥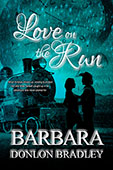 Everyone believes that Beth Boudreaux needs to get away. Her kidnapping by Beau Manning has her jumping at shadows and friends and family hope a change of scenery will help her move on. So when a telegram arrives from a sick aunt they urge her to visit.
Andrew Leroux can't believe that Beau Manning has escaped. Now he has to warn everyone involved in his capture, which includes the lovely Miss Elizabeth Boudreaux. When he learns she has headed to her sick aunt he knows he has to go save her. Catching up to her is easy. Convincing her to go home isn't. The headstrong Miss Boudreaux refuses and only leaves him one option. Kidnap her.
It doesn't take him long to realize that the safest place for Beth is with Andrew. Now he has to keep her from escaping, protect her from Beau, and maybe make her fall in love with him.
♥ ♥ ♥
♥ White Satin ♥
In death she found life.
Florence Sterling should be perfectly happy. She's been given a second chance at life with her beloved husband. But all is not well. She yearns for more children, even though Alex is reluctant. Memories of the day she and her baby were murdered still haunt her. And she can't shake the feeling she will be separated from Alex again.
As if in confirmation of her premonition, Alex is called on a dangerous mission to enlist America's aid in WWII. Trying to distract herself, Florence investigates what really happened when her son died. As she searches, she becomes convinced her son is alive, although witnesses say otherwise. And with each clue she discovers, she unwittingly draws closer to her old enemy—the deranged woman who will stop at nothing to destroy her.
When Alex goes missing in action, Florence must reach deeply into her faith as she faces her greatest fears. If Alex is lost to the war, will she allow herself to love another man and fulfill her desire to have a family? Or will she remain alone the rest of her life?
♥ ♥ ♥
♥ Pink Satin ♥
""The Heart of the Emerald is the MacLaren story, Juliet. We need to remember it now more than ever."
Ross, Juliet and son, Alec, return to Glenhaven in the Scottish Highlands with heavy hearts. They have reluctantly said goodbye to Ross' two sisters. Glynis and Heather, along with Heather's husband Jamie, who had to flee Scotland after the 1715 Uprising. When the couple returns home, troubling news greets them. While away, pompous and entitled John Alder and Juliet's old suitor, had come to the castle looking for them. He is now on the brink of madness, driven by one thought. Find Juliet and make her his own. Fearing for her son's safety, Juliet will do anything to protect Alec, but Ross may have a plan of his own.