♥ Pink Satin ♥
Black market dealings, a violent ex-lover and a haunting past love; this is Grace's life as she is spun into a web of love, lies and betrayal.
A novel of trust, friendship, love and betrayal. Grace returns home after years living abroad and the first face she sees throws her emotions into turmoil. How could she have forgotten Charlie, her very first love? The presence of the estranged Eddie, Charlie's twin brother, painfully reminds her of the tragic past they share but he seems as reluctant to talk about it as Grace does. Her mind is somewhat preoccupied with her new life, however...and her new boss, who leads her on a thrilling journey through the world of art. That is until the violent ex-lover she was trying to escape re-enters her life, bringing with him a dark underworld of treachery and heartache. This envelops everyone she cares for, drawing them into a complex web of mystery, menace and romance.
♥ ♥ ♥
♥ White Satin ♥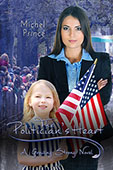 Karen Schroeder made the choice to be a politician. Her local success has caught the eyes of her party and she's suddenly thrust into the national stage. She knows how to play the game and exactly who she needs to be, even if it's not who she really is.
Sarah Lindstrom has never questioned her feelings, even when they made her believe her girlfriend would say yes to her proposal instead of breaking up with her. When she sees Karen Schroeder campaigning, the rush of attraction is undeniable. Sarah knows she's been wrong before, but her feelings for Karen overwhelm any apprehension for this woman who's trapped in the closet.
As the relationship grows, Sarah learns love can be painful when the one you love can only be herself when the door is closed. More importantly, her love of Karen could cost her everything she's worked for. Can love bloom when hidden in the dark.
♥ Pink Satin ♥
Some men consider themselves God's gift to women; but with Derrick Barnes, it's just a given. What woman wouldn't want a sensitive, hunky blond exotic dancer under her tree on Christmas Eve; all wrapped up in a bright red bow for her enjoyment? Yet Derrick, by day a college student and department store stock boy, only has eyes for Sheila Baxter; the bright BBW p.r. professional at Leveaux department store.
This year serving as Sheila Claus, the jolly replacement Santa at Leveaux department store, Sheila Baxter has quite the crush on her 'elf' for the season, stock boy Derrick. Yet when she learns the secret about his scandalous night job, will she still be willing to meet him under the mistletoe?
Take one street-tough cop, add a high society salon owner, toss in high-end home robberies, and you get trouble.
Two years ago, Ryan Rogers was attracted to Stephanie Lockhart, but as the detective who brought down her criminal brother, getting close to her was out of the question. Now, ready to restart the relationship, he discovers her salon is connected to a series of high-end robberies.
In spite of losing her brother because of Detective Rogers, Stephanie hasn't forgotten their attraction. It could be happily ever after when they meet once again... until she and her salon are implicated in crime, sending her world spiraling out of control.
Pilfering food for her sickly máthair, Aisling O'Quinn wanders amidst the filth-ridden cobbled streets of Five Points, Manhattan. A matron of the Children's Aid Society catches her and considers it her civic duty to force the twelve-year-old onto an orphan train to a "better life". Though Five Points is a notorious slum, with its rag-picker alleys and bandit haunts, she desperately misses the one-room tenement at the bend on Mulberry Street that overflowed with love and laughter.
On the eve of the Battle of Gettysburg, as Northern and Southern military troops are gathering, Aisling O'Quinn musters the courage to escape the dreadful farm where she lives. Not even the fear of capture as a runaway fades her intense longing to reunite with her beloved máthair.
Can Aisling overcome the influence of her disastrous past? Is she strong enough to take control of the drastic changes and unfortunate circumstances she is about to face? Will her unresolved memories cripple her?
♥ ♥ ♥
♥ Pink Satin ♥
Famous Christmas characters bring new meaning to romance with a modern day twist. Cherish this wonderful time of year in wanting to be on both Santa's nice and naughty list.
Northern Polar Printing Company's President, Zane Ashcroft, is in love with the Vice President, Annie McGrath. From their first encounter, both knew they were destined to be together. At the annual Christmas party, Zane, who dresses up as Santa, intends to propose to Annie after dinner. A recent argument concerning Nick, the janitor, and a shocking development thwarts his intentions.
Will Annie get that long awaited chance at love and happiness and risk being on Santa's naughty and nice list?
♥ ♥ ♥
♥ White Satin ♥
Soubrette knew the language of love- as long as it was aimed at a pitch-black teacup poodle. But baby talk didn't get her very far when she handed the puppy over to the new owner. One hint of "does itsy wittle Fufu want a kiss from her aunty Soubrette?" and Timothy Marsh was running for Seattle's seven hills.
The poodle wasn't the only one with baggage. Soubrette was running away from the only family she had left- her greasy blot of a cousin. Soon Timothy was involved in everything—car chases, evading P.I.'s, and flirty visuals involving French maids and feather dusters.
The last confrontation between her and her cousin takes place on the Seattle Waterfront—but will it be Timothy or the black poodle that saves the day?
♥ ♥ ♥
♥ White Satin ♥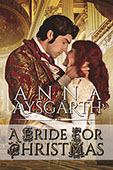 Driving home for Christmas, the last thing Robert Tremaine, Duke of Whitney expects to find is an unconscious woman in the snow. The mystery deepens when she wakes up and cannot remember who she is. Robert becomes enchanted by the mysterious stranger who refuses to let the fear of her memory loss overwhelm her. It is only at the Solstice Ball, when her uncle appears and demands that Emily Conrad return with him to honour the marriage he has arranged, that she regains her memory and remembers what she was running from. Desperate to escape her uncle's plan, Emily decides to disappear, unfortunately the Whitney diamonds disappear with her. Robert is furious, Emily has not only stolen the diamonds, but that he allowed himself to fall in love with her, a flirt and a thief.
For months he searches for her and they are reunited, but will their happiness last? Emily's uncle is not only determined, but desperate that she marry the man he has chosen for her and will stop at nothing to make sure that the wedding happens. Will Robert ensure that the right man has a bride for Christmas?
♥ Red Satin ♥
Nine years ago he took her virginity. Now he wants revenge.
Alice Jones has loved one man only–the man who stripped her from her clothes and defenses to leave her vulnerable and cold, the man who took her virginity and went downstairs for 'a glass of water' never to return. After nine years the once poor and shamed Ivan Kray is back in London, now a world-famous rock star. He is wealthy, adored by fans, and built like a machine while she is struggling, single, overweight, and has to borrow affection from her neighbor's cat. To make matters worse, he blames her for driving him away. This time round, he doesn't come to her with gentle caresses and roses. He comes with vengeance and thorns that will either purge or destroy her.
A malnourished toddler barely kept from starving by a nursing dog, Ivan Kray grows into a hard and emotionally scarred man with a golden voice and a cursed art. Suffering from visions and voices in his head, he finds peace in Alice Jones' heart and naked arms, only to be knocked down once again. When she chooses her upper-class family over him, he slaves for nine long years to climb to the top of the ladder with one purpose only–to take revenge. He swore he'd be her first and last, and he's not a man who breaks his promises. His plans of submitting Alice to his will are hampered when someone tries to kill him. When his hunter uses Alice to achieve his ominous goal, Ivan must put his skill as necromancist to the ultimate test.
♥ ♥ ♥
♥ White Satin ♥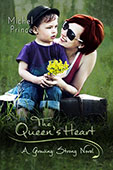 At the tender age of seventeen, Mary Beth discovered the family she thought would see her through anything couldn't accept her one mistake. Thank goodness for her best friends that stepped up to support her decision to keep her child. Seven years later together with her friends, she's created a successful business on the verge of a large expansion.
But the desire to be accepted by her family continues to be a failure that taints all her accomplishments and has her making concessions she never thought she would.
Elias Marquez was content with his life. He definitely wasn't looking for the vibrant redhead down the hall from him. After a chance encounter, he can't escape the need to be in her company again. He wants to explore the possibilities and the undeniable spark her touch inspires.
Torn between trying to right the past and accepting that she can only control her own life is Mary Beth truly ready for the love Elias is prepared to offer as a future?
♥ ♥ ♥
♥ White Satin ♥
Austin Harris spent years in the Army fighting for and dreaming of home. And of Fleur Walker. Now he's out—home in Morello Cove—and it's nothing like he thought it would be. Dark thoughts keep him from finding out who the civilian version of himself is, and he's not at all convinced the light shining brightly in the woman he's always loved from afar is enough to save him. It might very well be that the darkness inside of him will destroy her instead.
It's not easy loving someone who doesn't want to be loved. Fleur Walker has learned that the hard way. It's not even easy to keep your self-respect while trying to balance one-sided love and the art of compromising. Things were supposed to get easier when Austin came home, but they get more and more muddled, and even the most patient woman has her limits.
Both fighting inner battles, Austin and Fleur can't also fight temptation. So they give in to it. The result is not something either of them can live with, but they have very different solutions on how to fix the little four-letter problem called LOVE.