♥ Red Satin ♥
Delilah McDade has born the brunt of responsibility of her younger brother, Declan's wild lifestyle for years, until the night she learns it's come back to bite both of them in the form of vampire Ash Lockler.
Delilah has a prim exterior, but she dreams of hot vampires and other nocturnal creatures to give her a break from her life that, while satisfying, is lonely. Ash is tempting but she knows that she could never be a part of his life lived in the shadows.
Ash Lockler lives his undead life as part of the seedy underworld with a stone cold heart. That doesn't stop him from helping damsel-in-distress, Delilah, but he's intent on keeping things all business and ending their association as soon as possible. The problem is that he can't seem to get his body - and heart - to agree with his reasoning when he and Delilah are thrown together in a deadly situation that may get her killed and cost him his freedom.
♥ ♥ ♥
♥ White Satin ♥
Sometimes you have to move away to move on...
Logan Shaw has sworn off men. Being left at the altar will do that to you. She spent years living in a town she hated, slogging through a demanding, dead end job. But once her fiance left her on their wedding day, Logan took her life into her own hands. She found a better job and a better life in Raleigh, NC. Everything was going great, until she met Alex.
Alex is everything she's ever wanted. He's handsome, kind, funny and passionate. Will she be able to keep to her pledge to stay single forever? Or will she succumb to the love that grows between them? How do you fall in love when you're afraid of getting of hurt?
♥ ♥ ♥
♥ Pink Satin ♥
Bobby, one of the Big 4 Trucking partners, decides to give up on love, especially with Torrie. A girl he'd thought he was in love with for almost 6 years. She went off to chase her dream of being a doctor. While he stepped away so that she could succeed without being in her way. Seeing her whenever he could, never seemed to be enough. Bobby was beginning to wonder if he'd made her up in his head. So, he takes a job for the company in Memphis to get away and put her out of his head.
When Torrie finds out that Bobby has been feeling the same way about her, that she'd been feeling about him. She goes after him, because she could never get him out of her blood either. Memphis was where they go head to head. All while a plot is being hatched against Bobby and Big 4 Trucking. Somehow Torrie's plunged into the middle of the whole mess.
♥ ♥ ♥
♥ White Satin ♥
Sandi Cramer's TV show, Love Cookin', is nominated for an Emmy. She can't forget her early years around 1990 at the bankrupt little station in Iowa where her show began, and the man who came to town to make the station succeed or to fire everyone and shut it down.
Josh Pressman saw her talent potential and a lot more. Attracted to her, he struggled to remember that small town girls like Sandi were off limits because they played for keeps.
When "accidents" started happening during her show, he had to find the culprit to save the station and to protect Sandi. But when Sandi unwittingly helps the culprit, she knows Josh is left with little choice but to fire her. That will end the station and their budding love.
♥ Pink Satin ♥
On Wildwood Mountain, passion burns hotter than prairie fire...
On the plains of Eastern Colorado, Mitch has a passion for only one woman – and that woman is Christine. She is his dream girl, and he is her dream man, and whenever her old man's back is turned they're quickly in each other's arms.
When a tragedy brings reality into their lives, Mitch sets out to find out who he really is, and Christine finds herself facing a dramatic new life as well. Soon, both will find out if their love and passion will survive in the shadow of Wildwood Mountain.
♥ ♥ ♥
♥ White Satin ♥
Laura Elizabeth Woodbury, heir to a Montana cattle ranch, has just lost her father. A year ago, he bestowed upon her the nickname, "princess Sapphire" when he discovered sapphires in a mine where, sixteen years earlier, he'd found gold. The independent Laura is astonished to learn her father has hired a fancily-dressed stranger to assist her in finding a suitable husband, and to help run the ranch.
Matt Black is the right hand man of a Minnesota railroad baron who'd been a friend of Laura's father. Matt's been hired to head up a team of railroad workers replacing damaged railroad tacks across Montana and to find a decent man to marry Laura. Matt is completely unprepared for the headstrong, willful blond and soon finds himself in love with her. Laura feels the same way about Matt—until she learns his secret that will change her life completely.
♥ ♥ ♥
♥ Pink Satin ♥
The Northern Lights Writers chapter of RWA is pleased to bring you eight original short stories of romance or mystery. Each story features Midwestern flair and a glimpse of The Northern Lights. From old flames, a wounded Hollywood A-Lister, bikers to a bootlegger and a Victorian nanny every story is guaranteed to delight and intrigue.
Only have time for a quick read? Spend those stolen snippets of time escaping into these stories or, better yet, pamper yourself and binge-read them all at once. You will fall in love with these characters and stories and have your own Northern Lights experience. Download to start reading right away.
♥ ♥ ♥
♥ Pink Satin ♥
The eight delightful, short contemporary romances highlight two of Southwest Florida's most legendary cities. Take a break from your everyday world to enjoy the raw, natural beauty of Everglades City and the glitzy, beach lifestyle of Naples, Florida.
From sweet to spicy, the heroes of these stand-alone tales include everything from the fisherman and excursion captains of the Everglades to the rich and famous inhabitants of Naples. The heroines include vacationing women who get more than they bargained for, a concert musician searching for love and stability, an event planner at a historic inn, a daughter searching for a long-lost treasure, a realtor on the rebound, a temporary job for a personal assistant, and an art student who gets a lesson in faith and love. The supporting cast of colorful characters might even include matchmaking grandmothers and an alligator or two.
Come along with these nine talented authors to immerse yourself in the ambiance of sultry nights, white sandy beaches, cool ocean breezes, sumptuous luxury, and romance in the moonlight.
♥ ♥ ♥
♥ Red Satin ♥
Can love be found in paradise?
Lily is given a new lease on life when she wins an all expenses paid trip to Hawaii. She unexpectedly reconnects with an old flame while in Hawaii for passionate romps in the tropics. She is indeed in paradise, but things are not always as they seem.
His nickname for her was Trouble, but when his life is in danger and he gets into trouble, will she once again lose her long-lost love?
♥ ♥ ♥
♥ Pink Satin ♥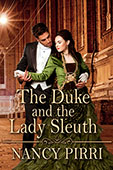 London, 1851
After Miss Scarlet Warden proves to her sister that her husband is being unfaithful, word spreads. Soon Scarlet is getting calls from her other female friends begging her to spy on their husbands. To help them, Scarlet goes undercover as the governess in various households in her quest for the truth. Guilty men soon fear her, but Hugh Henry Hamilton, the Duke of Danescliffe, agrees with what Scarlet is doing. When Scarlet is accosted, Hugh takes it upon himself to watch after her. It does not take long for the duke to decide that Scarlet is the only lady for him.
♥ ♥ ♥
♥ White Satin ♥
Bookstore owner, Dee Dee Montgomery, was born with a gift. Not only does she possess magical powers, she is able to tell the history of an object by touching it. Fiercely independent, the last thing Dee Dee is looking for is love.
When author, Alex Winter, loses his wife to cancer shortly after the birth of their son, writing becomes his therapy. His book, Moving Past the Hurt, spurs a book signing tour, which leads him to Dee Dee's bookstore.
Just when Dee Dee's world is about to turn into a fairy tale, a tragic accident rips it all away.
Kate Waterhouse, Alex's ex-sister-in-law, pops into town as things are falling apart, bringing her handsome, arrogant brother, Blake.
Determined to claim what she believes is rightfully hers, Kate must locate her family's Book of Shadows. As Kate's evil plot unfolds, leaving lives on the line, Dee Dee must face the Waterhouse siblings or risk losing everyone she loves.
♥ Pink Satin ♥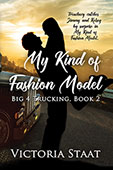 Jimmy and his Big 4 Trucking partners, were trying to find a dispatcher, and it wasn't going well. Until Kelsey Curtis came looking for a job, and to their surprise, she turned out to be a perfect fit.
However, Kelsey had a troubled past. And Jimmy's girlfriend Tina, was the jealous type. She wanted her out of their lives. But what Tina was digging up against Kelsey, could only unbury a monster.
♥ Red Satin ♥
Can love survive the perils of an internship in a busy Detroit hospital?
It is Andrea's first job as a medical intern in a busy Detroit hospital and the stress is intense. On top of that, an arsonist has attacked the hospital.
Trapped, Andrea is rescued by a sexy pediatric surgeon. Their budding romance has to survive the arsonist, a plane crash and medical emergencies.
♥ ♥ ♥
♥ Pink Satin ♥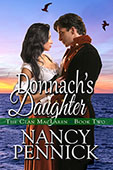 "Aaron?"
"Yes?" He breathed in her ear.
"Ye never finished yer story."
"I would like to never finish my story with you," he whispered.
Glynis MacLaren longs to see the world, not get married and live a suffocating life in Scotland. She leaps at the chance to escort her sister to the colonies. She soon finds out the larger world is just as constraining for a woman. People expect her to marry and follow certain protocol. Then she meets the ship's captain. He stirs feelings in her that she never knew she had. The trip across the ocean is filled with the adventure she sought, love she didn't expect and a sudden heartbreak when the journey ends.
♥ ♥ ♥
♥ White Satin ♥
Set against the exciting backdrop in the chase for the Triple Crown and filled with mystical surprises. Season is not a witch, but she can make a horse run and Ty's heart race.
Season Moriarty is part fey and part druid. She can see the future and alter it. She welds control over the natural elements of earth, wind, fire and water as well as manipulating life and death. And she is an accomplished racehorse trainer, able to get any horse to run like the wind. Now Season has landed the dream job that will test all of her skills and abilities.
Ty Masters runs his horse racing business with an iron fist. No one dares to question him. He hires Season based on her reputation. Then they meet. Immediately, she questions him, challenges him, infuriates him, intrigues him, captivates him, and even intimidates him a little. Then she spellbinds him. But can she make a Triple Crown winner out of his willful colt?
Mysterious threats to Ty's racehorses bring him and Season together in a race against the clock. As the stakes for the Triple Crown rise and the mystery of who wants to destroy Ty deepen, so does the undeniable interest and fiery sparks between them.
♥ ♥ ♥
♥ Pink Satin ♥
It's a sweltering Miami summer, and a serial killer has returned to haunt the city.
Ambitious Tribune reporter Ingrid Sorenson is assigned to cover the story and her primary source is brusque homicide detective Rick Gonzalez. The pair spar as Ingrid wants more details for her big story, while Rick seeks to keep her at bay.
Their clashes, however, also ignite sparks of passion. Breaking all professional rules, they risk their careers to give in to mutual desire. But as tension ratchets up over the murderer's increasing body count, renewed mistrust of each other's motives wedges them apart.
Is Ingrid using Rick to gain bigger headlines? Is Rick carrying out a long held grudge against journalists? Then as a raging tropical storm breaks, Ingrid gets a tip that leads her straight to the crazed killer's lair. She and Rick must choose between saving themselves or rescuing their love.
♥ White Satin ♥
Two untamed spirits from different worlds fighting a forbidden passion, they must learn to trust as well as love each other if they expect to survive.
Half-Apache orphan, Elena Santiago has vowed to avenge the murders of the Santa Fe missionaries who raised her—the Apache way. But first, she must masquerade as a White woman to deliver a warning to their friends in Georgia. One look at their son's gray eyes in a body more like an Apache warrior than a soft, Southern gentleman tells her he could be more dangerous than the enemy who killed her family.
Sean O'Grady has abandoned his dreams of exploring the Wild West to save his childhood friend from marrying a scheming politician. When Elena arrives looking more like a Spanish lady than an Indian mission girl, he wonders if she was sent by the man determined to ruin him.
Virgin or Vixen? The question taunts him as he fights feelings that could get them both killed.
♥ ♥ ♥
♥ Red Satin ♥
Daisy Delevigne is spending the summer in Grand Isle with her fiancé. Away from her family, friends, and her typical life in New Orleans, Daisy finds herself experiencing a strange longing in her soul. She struggles to put into words what her body wants, but she knows that she desires romance. When Christian Blackwell, a renowned Parisian painter comes to town and offers to paint Daisy's portrait, Daisy plunges into an unexpected and scandalous affair with the handsome artist. Night after night, Daisy and Christian engage in passion-ridden trysts that awakens Daisy's darkest sexual desires and helps her to discover the power of her sexuality.
♥ ♥ ♥
♥ Pink Satin ♥
Bella thinks she's sailing into paradise with the man of her dreams. How wrong could she be?
Bella is living and working on the glorious island of Bermuda, running away from a bad break up. When she meets the devilishly handsome Dante there's an undeniable spark between them but she's wary and keeps him at arms length.
A chain of unexpected events throw Dante and Bella together as they deliver the 'Black Orchid' yacht back to its home on the Eastern Sea Board. She finds the Bermudian impossible to resist but will her decision to fall into his arms be something she will live to regret?
Love for their surviving spouses hold two spirits captive. Without corporeal bodies, how can phantoms influence their former spouses to live a full life and to love again?
Vic's beloved wife Angie dies leaving him bereft and lost. Convinced he could never find another woman to love, he tries to drown his sorrows, but after six months, still heartbroken, he throws himself into his work.
Susan's husband Jeff dies in a tragic car accident. His one regret is leaving her alone. She's a survivor, but he knows she needs someone to love. Alone, she focuses on work and erasing all traces of Jeff.
Meanwhile, the spirits try to push Vic and Susan together, but it's a difficult task when ghosts have no body or voice.
♥ ♥ ♥
♥ Pink Satin ♥
There is no statute of limitations on the law of attraction.
Nine years ago, Crystal worked as a bartender at a dive in the middle of nowhere, Tennessee. The only good thing about her life was Johnny, the cute singer who played eighties covers until way after closing time. Unfortunately, daydreams about Johnny's chocolate eyes passed the time, but they didn't get her out of that town.
Now she's a workaholic defense attorney in Nashville. When she gets dragged out for a night of fun against her will, she's surprised to run into Johnny. She's even more surprised when he remembers her from nearly a decade before.
Can she kindle that romance that always burned deep down within her, or will the pressures of both their lives tear them apart?
Can he save her from herself or is she destined to live in the shadow of her failures for good?
♥ ♥ ♥
♥ Pink Satin ♥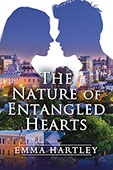 Can love survive the ultimate betrayal?
Rivals, Galen Odgers and Cam Fawst have shared many things. Gifted athletes and favored sons of Eagle River Wisconsin, both have been quarterbacks for the same legendary football team, the Warriors. Each was raised by a strong woman, and both love the same beautiful girl, Kjersten Solheim.
Though they despise each other, they are inexorably linked. But there is a secret about one of them, a secret that a mother took to her grave, that a high school coach swore never to reveal, and one whose consequences continue to reverberate.
Can love survive the ultimate betrayal and the revelation of a decades old secret?
Beer Run Beau by Jody Vitek
Returning to Minnesota after a decade in Chicago, Allie Shepard is committed to helping her ailing grandmother. Introduced to Jackson Weber at a New Year's Eve party, her beer buns win over his daughter's taste buds and his sweet kiss under the mistletoe wins over her long-chilled heart.
Chili Warmed Her Heart by Nancy Pennick
Kass Walker is a busy marketing executive living in Chicago. She doesn't have time to date, relying on an app to do it for her. When an old high school crush steps back into her life, he brings up old memories of what could have been. Unexpected feelings rise to the surface. Will her well-guarded secret finally be exposed?
Miss Evergreen's Plum Pudding Surprise by Amy Hahn
Miss Evergreen Cunning fell in love with Captain Pershing Ganville the day they contrived a prank involving flaming plum pudding and firecrackers. Now, she's a woman dreaming of marriage and he's a wounded soldier. Evergreen's plan: bake plum pudding to unleash memories of their childhood, unlocking and healing Pershing's heart.
A Chicken Tale by Sue Gesing
Molly Gilson is not a happy woman. Her life seems dull and she fears she is losing the connection with her husband. Then Molly sees an ad for the house of their dreams. There's only one problem. It's in New Mexico and she lives in Ohio. Can Molly make a tremendous move and hope her husband comes along? Or will she start a new life with new friends and a possible love interest? One little chicken dish may make the difference.
Tea and Scones by Gisele Margaux
Rhea knows she's not good marriage material. With a love of tea strong enough to risk her social standing, love seems impossible. That is, until she meets Jasper.
Prepared with a Pinch of Stardust by J. A. Noelle
After sharing a childhood filled with dreams of being a chef and a writer, Megan and Jake find true romance to be much more difficult than the puppy love of their youth. When career ambitions begin pulling the two lovers in opposite directions, will their chemistry be enough to save the dreams of the future they built together?
Stir-Fried Love by Nancy Pirri
Hayley Sook Park is instantly attracted to Mark Arcand. Mark is equally attracted to Hayley. Besides, he's never tasted better cooking than her Korean culinary delights at her family's restaurant, Kimchi House. Can two people from very different worlds find love together and acceptance from their families?