♥ White Satin ♥
Soubrette knew the language of love- as long as it was aimed at a pitch-black teacup poodle. But baby talk didn't get her very far when she handed the puppy over to the new owner. One hint of "does itsy wittle Fufu want a kiss from her aunty Soubrette?" and Timothy Marsh was running for Seattle's seven hills.
The poodle wasn't the only one with baggage. Soubrette was running away from the only family she had left- her greasy blot of a cousin. Soon Timothy was involved in everything—car chases, evading P.I.'s, and flirty visuals involving French maids and feather dusters.
The last confrontation between her and her cousin takes place on the Seattle Waterfront—but will it be Timothy or the black poodle that saves the day?
♥ ♥ ♥
♥ White Satin ♥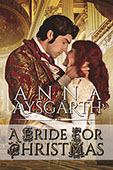 Driving home for Christmas, the last thing Robert Tremaine, Duke of Whitney expects to find is an unconscious woman in the snow. The mystery deepens when she wakes up and cannot remember who she is. Robert becomes enchanted by the mysterious stranger who refuses to let the fear of her memory loss overwhelm her. It is only at the Solstice Ball, when her uncle appears and demands that Emily Conrad return with him to honour the marriage he has arranged, that she regains her memory and remembers what she was running from. Desperate to escape her uncle's plan, Emily decides to disappear, unfortunately the Whitney diamonds disappear with her. Robert is furious, Emily has not only stolen the diamonds, but that he allowed himself to fall in love with her, a flirt and a thief.
For months he searches for her and they are reunited, but will their happiness last? Emily's uncle is not only determined, but desperate that she marry the man he has chosen for her and will stop at nothing to make sure that the wedding happens. Will Robert ensure that the right man has a bride for Christmas?
♥ Red Satin ♥
Nine years ago he took her virginity. Now he wants revenge.
Alice Jones has loved one man only–the man who stripped her from her clothes and defenses to leave her vulnerable and cold, the man who took her virginity and went downstairs for 'a glass of water' never to return. After nine years the once poor and shamed Ivan Kray is back in London, now a world-famous rock star. He is wealthy, adored by fans, and built like a machine while she is struggling, single, overweight, and has to borrow affection from her neighbor's cat. To make matters worse, he blames her for driving him away. This time round, he doesn't come to her with gentle caresses and roses. He comes with vengeance and thorns that will either purge or destroy her.
A malnourished toddler barely kept from starving by a nursing dog, Ivan Kray grows into a hard and emotionally scarred man with a golden voice and a cursed art. Suffering from visions and voices in his head, he finds peace in Alice Jones' heart and naked arms, only to be knocked down once again. When she chooses her upper-class family over him, he slaves for nine long years to climb to the top of the ladder with one purpose only–to take revenge. He swore he'd be her first and last, and he's not a man who breaks his promises. His plans of submitting Alice to his will are hampered when someone tries to kill him. When his hunter uses Alice to achieve his ominous goal, Ivan must put his skill as necromancist to the ultimate test.
♥ ♥ ♥
♥ White Satin ♥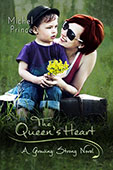 At the tender age of seventeen, Mary Beth discovered the family she thought would see her through anything couldn't accept her one mistake. Thank goodness for her best friends that stepped up to support her decision to keep her child. Seven years later together with her friends, she's created a successful business on the verge of a large expansion.
But the desire to be accepted by her family continues to be a failure that taints all her accomplishments and has her making concessions she never thought she would.
Elias Marquez was content with his life. He definitely wasn't looking for the vibrant redhead down the hall from him. After a chance encounter, he can't escape the need to be in her company again. He wants to explore the possibilities and the undeniable spark her touch inspires.
Torn between trying to right the past and accepting that she can only control her own life is Mary Beth truly ready for the love Elias is prepared to offer as a future?
♥ ♥ ♥
♥ White Satin ♥
Austin Harris spent years in the Army fighting for and dreaming of home. And of Fleur Walker. Now he's out—home in Morello Cove—and it's nothing like he thought it would be. Dark thoughts keep him from finding out who the civilian version of himself is, and he's not at all convinced the light shining brightly in the woman he's always loved from afar is enough to save him. It might very well be that the darkness inside of him will destroy her instead.
It's not easy loving someone who doesn't want to be loved. Fleur Walker has learned that the hard way. It's not even easy to keep your self-respect while trying to balance one-sided love and the art of compromising. Things were supposed to get easier when Austin came home, but they get more and more muddled, and even the most patient woman has her limits.
Both fighting inner battles, Austin and Fleur can't also fight temptation. So they give in to it. The result is not something either of them can live with, but they have very different solutions on how to fix the little four-letter problem called LOVE.
♥ ♥ ♥
♥ Pink Satin ♥
Quincy Matthews witnesses her best friend's murder. To protect her friend's child, she kidnaps the four-year-old girl and flees to Hickory Hills, a small Southern Illinois town where she spent summer with her grandparents.
She disguises the child and herself. When she meets Ace Edleston a teenage romance is rekindled. Ace suspects that Quincy is keeping secrets and confronts her. Telling Ace about the kidnapping will make him an accessory. Not telling Ace will make him walk away.
As Quinn wrestles with this moral dilemma, the murderer is getting closer. Will he find them, and if he does, how far will Quinn go to keep the child safe?
♥ ♥ ♥
♥ Pink Satin ♥
Here in Southwest Florida, we know a lot about the power of hurricanes. They can be terrifying, destructive demons playing havoc with human lives.
We know a lot about the power of love, too. We know love can survive storms of all kinds, and these ten new stories from Southwest Florida Romance Writers prove it.
Here, love comes to rich and poor, young and old. It lurks on the beach, in town, and in Florida's agricultural heartland. It might creep up on you, or it might strike with the power of a hurricane. Sometimes the hurricane arrives in disguise: a vintage motorcycle, a bucking bronco, a man's name. Be surprised, be moved, be open to what comes after the storm. Because sometimes, out of devastation, come new beginnings. And the heart of each story is love. Don't miss the first anthology from Southwest Florida Romance Writers, From Florida with Love: Sunsets & Happy Endings, also from Satin Romance...
♥ ♥ ♥
♥ Pink Satin ♥
Tempting fate, a hapless witness to a robbery and murder takes the stolen money from the robbers' stash to support himself and his daughter, Kate. Over her objections, they plan to head west separately to start a new life. Jake, a Pinkerton agent, traces the gold to Kate and her missing father. He holds her prisoner to force her to take him to her father and the loot. Jake intends to take him back to face charges and return the gold. Meantime the real robbers also trace the spent coins to Kate and her Father and start closing in to get their gold back. Jake now has two reasons to hold his prisoner close... real close.
♥ ♥ ♥
♥ White Satin ♥
A Growing Strong Novel
Nominated for Book of the Year 2013 By LASR
Case Thomas is always in control whether it's on the basketball court, the lab where he works, or in his love life. He thinks he has everything all figured out. All that changes when his parents pass away during his last year of college and Case is thrown into fatherhood when he becomes temporary guardian to two adorable twin toddlers. Weeks later, exhausted and running out of time, Case must decide if he's ready to become a father to these children, or give them up and move on with what's left of his life. Then he meets Gabbie Vaulst.
Gabbie is amazing with the kids, owns her own business, and has all the right curves in all the right places. She can tell Case is attracted to her, but does he really love her or is he just settling for a surrogate Mom who can wrangle his new kids? Knowing that she's falling in love with him, she chooses to push him away until his world straightens out. Can Case prove to Gabbie, and himself, that his feelings are real? Or, is this sudden family too much for both of them to handle?
The odds, as well as members of their past who've come out of the woodwork, are against them, but when kids are involved, all bets are off.
♥ Pink Satin ♥
Can love survive the ultimate betrayal?
Rivals, Galen Odgers and Cam Fawst have shared many things. Gifted athletes and favored sons of Eagle River Wisconsin, both have been quarterbacks for the same legendary football team, the Warriors. Each was raised by a strong woman, and both love the same beautiful girl, Kjersten Solheim.
Though they despise each other, they are inexorably linked. But there is a secret about one of them, a secret that a mother took to her grave, that a high school coach swore never to reveal, and one whose consequences continue to reverberate.
Can love survive the ultimate betrayal and the revelation of a decades old secret?
♥ ♥ ♥
♥ White Satin ♥
Dawn's a woman on the run who's just managed to escape one captor only to be taken prisoner by a band of infamous pirates. But this time it's exactly what she wanted, because they're after the late William Hollingsworth's treasure, just as she is.
Troy knows men will die in the search for this treasure. In fact, it seems an impossible task. What his men don't know is that he's captured Hollingsworth's daughter, and she might be the answer to everything.
As the two work grudgingly together, their stony hearts begin to soften and they soon discover something neither ever thought was possible: true love. Yet before their journey's through, they'll have to face three great obstacles: The Sea of Death where the dead walk among the living, a deadly dragon's cave, and their own rigid hearts.