♥ ♥ ♥
♥ White Satin ♥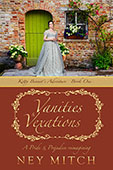 It is a truth, universally acknowledged, that a tale like Kitty's should never be told.
Being the fourth of the Bennet sisters, Kitty is the least significant and the least noticed in her family. As a young woman who is desperately trying to find her place in the world, she undergoes romantic disappointment, unconscious cruelty, facing her flaws, and the trials of growing up. Following the time between Mr. Bingley's arrival in Hertfordshire, up until Elizabeth and Jane return from Netherfield Park, Book I shows Pride and Prejudice—from the perspective of the least likely eyes: Kitty Bennet. Thus here comes Kitty's story, the flawed young woman who undergoes the same growing process that many overlooked individuals do!
♥ ♥ ♥
♥ White Satin ♥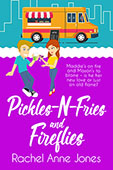 It's summertime, and Maddie Dill is back in her hometown of Hanley, KY, the last place she ever thought she'd be. Fresh out of college with stars in her eyes, Maddie's ready for big city lights and a career in journalism, destined to leave her thumbprint on the world.
Mason French is back in town for good and ready to take over the family business. For Mason, Maddie is the one who got away, a bitter reminder of the girl he never kissed. It isn't long and they run into each other one night at the local bar. When Maddie walks in, Mason's thrown right back to high school, wondering if his former best friend is ready for more than just friendship.
Sparks fly when they share a searing kiss just before Maddie kicks Mason out of her booth, dumping him on the floor. The feud that's gone on for generations between their families continues, but Mason's used to Maddie's fiery temper and he's not staying away.
Maddie plans to spend time with her mom and work as an intern for the local newspaper before she takes off for the big city. Mason has designs on Maddie's heart.
With such different dreams, will they both be fulfilled?
♥ ♥ ♥
♥ Red Satin ♥
More sun, sand, surf, and sex
Nevada Noble has found love in her new home on the beautiful Atlantic coast. As she settles into her exciting life with her wonderful boyfriend, she learns that this paradise is built on a foundation of sand. The mysteries of Salem Crossing start closing in on Neve from all directions. Worst, she keeps a sinister secret from her new love—something that could ruin their relationship.
Political intrigue, new dangers, and multiple threats to her love life all keep Neve on her toes as she navigates the hot Florida beaches. Like sandcastles along the seashore, will the waves wash away everything Neve loves?
♥ ♥ ♥
♥ Red Satin ♥
Samantha can't remember her past. The only reason she knows her name is because of a necklace she was found wearing. Her lack of memory makes her perfect to work undercover as an event coordinator for Carlos Mason, an entrepreneur who has ties to the seedier side of business. When someone makes an attempt on Sam's life, Mason assigns Skye Latimer to be her bodyguard. Now Samantha has to deal with trying to get her memory back, an annoying man she finds she can't ignore and find something the government can use against Mason.
Skye Latimer has been told to keep Samantha safe at all costs. He doesn't know why, but it doesn't matter. He is the best. Getting close to her is easy. Keeping his hands to himself is another matter. Now Skye has to fight his growing attraction to Samantha, try to figure out who she really is as well as keep her from being forced to do whatever Mason has planned.
♥ ♥ ♥
♥ Pink Satin ♥
Two soldiers devastated by heartache, Debbie Ramsey and Rex Sinclair decided to rescue themselves with a mutually supportive endeavor, a "marriage in name only." He wanted a guarantee after a tumultuous divorce. Betrayed, rejected, and abandoned by her family, she wanted a safe harbor. Amazingly, their scheme actually worked and oh, what adventures they had along the way.
Eight years later, she's leaving the U.S. Army behind, trading her camos and combat boots for blue jeans and cowgirl boots. Now, the owner of Miracle Riding Stable near Baker City, Washington, Debbie intends to have a riding good time at her new home. Does having a new life mean leaving Major Rex Sinclair behind?
♥ ♥ ♥
♥ Pink Satin ♥
Grace Fuller is a fifty-year-old amateur ballet dancer in Hollywood, California. She's okay with that. Most of the time. Until a new, young student questions why she still takes ballet classes at her age. Then all her insecurities rise to the surface. Grace once had dreams of being a Broadway star, but she gave up on them long ago. She only started dancing as a way to lose weight.
Now, Grace is a realtor selling houses to actors instead of being one. One afternoon, one of those handsome actors shows up at an open house. It's Tyler Andrews, the dynamic boy she'd loved when she was in theatre school. He asks her out, and she's captivated by him all over again. When Tyler learns about her talent for dancing, he pushes her to get back into performing, even connecting her with his agent.
Everything seems fine on the outside, but Grace is haunted by her memories of how Tyler left her when they were young. She has trouble overcoming her fears of rejection. She'll have to learn to trust Tyler, her friends, and her own heart to believe that she deserves second chances at her career and love.
♥ ♥ ♥
♥ White Satin ♥
Lady Verity Grainger is distraught when she learns that not only has her abusive and violent father sold her beloved home out from under her just before his death, but she is also included in the sale.
As part of the deal, she is to be married to Elliott Thorne, Duke of Rydale, the man who broke her heart seven years earlier.
For his part, Elliott is equally furious at being tricked into a betrothal by the dead earl and his treacherous daughter, with the threat of court if he refuses.
Elliott proposes a marriage of convenience, he loved her once, but he will be damned if he will allow her into his heart again. Verity will be provided with a comfortable home and she will provide him with an heir. Verity has little choice, life is not kind to single women without money.
Elliot makes it clear that all he wants from her is a healthy heir, beyond that he will have little more to do with her. When she meets Audra Kingsley, Elliott's lover, she knows her life is going to be unhappy, but she has no idea of the danger she is in, both from someone who wants her dead and losing her heart once again to Elliott.
♥ ♥ ♥
♥ Pink Satin ♥
Professor Caresse Deveau is all about work and trying to solve the meaning behind her reoccurring dream. Her mother's interference of getting a son-in-law and a grandbaby is non-stop. Hoping for some rest and relaxation on their mother and daughter cruise, her mother cancels at the last minute.
Was this a ploy on her mother's part to see her find a boyfriend?
Dennie Lang, owner of several vineyards in the US and England, is onboard to train the crew to serve his wines. From the first moment he sees Caresse, he is attracted to her and with the help of the Captain Neil Becker, his ex-brother-in-law, arranges to be seated at a dinner table for two.
When unseen forces worked to bring them together, there is someone trying to make sure it doesn't happen and sets other events into motion. Will their new-found love at first sight be enough to keep them together?
♥ ♥ ♥
♥ White Satin ♥
Plain communities of Amish, Mennonite, and Hutterite settlements have populated the Midwestern US for hundreds of years and continue to grow today. Meet some of the people who live within these communities trying to live holy lives while in the world but not of it. Susanna and Levi are about to be married. Phoebe and Stephan are married and starting a family. Faith and Noah thought their life together would be everything they'd hoped for until tragedy hits their tranquil existence. Ben and Leah have overcome obstacles most couples will never face in their lifetime. Are their trials over? Will they ever be? Will Sarabeth overcome her struggles and ever find peace and love? Does the budding friendship between Hilda and Ivan survive the long months apart? Stories born out of the author's own life and experience will draw you into this world.
♥ ♥ ♥
♥ White Satin ♥
Zoe, a Greek American woman in her early thirties, travels to the remote Greek island of Petra, where her late grandmother spent her youth. But as she meets the locals and gets to know her grandmother's childhood friends, Zoe unravels a shocking secret: time stands still on Petra, and no one on the island has died in 70 years.
As the islanders struggle to conceal the truth, Zoe begins to fall for a local priest, who takes her to the heart of the mystery and helps her break the island's spell.
♥ ♥ ♥
♥ Pink Satin ♥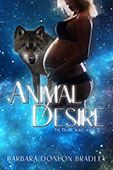 Heather is now six months pregnant and finds her mate a bit overprotective. She can't help it if she glows when she is frustrated. Things get a little more complicated when she is called home because of Ialog. He released information, making it look like she is being mistreated by the Vespians. How is she going to hide her pregnancy? She left Earth sterile.
Storm isn't happy about her leaving the safety of Vespia but wants to show that Heather is happy and safe under his care. He knows Ialog and is worried the man is going to try to take his mate from him again. His fears become very real when Ialog kidnaps her. Now he has to find a way to bring her home.
♥ ♥ ♥
♥ Pink Satin ♥
There's no reason to let a little thing like death get in the way of a good vacation.
World travelers Serena and Conner Love have been married for years and are always up for a bit of adventure. The Loves have only two constants, their devotion to each other and their ability to be in the wrong place at the wrong time. Never having put detective on their resumes, they aren't crime fighters, at least not professionally. When Serena's cousin decides to have a destination wedding in the Dominican Republic the stage is set for beachside romance, a little bit of family drama, and a corpse before the couple can say I do.
When a groomsman is found on the beach two days before the wedding, Serena and Conner can't help themselves from trying to solve the mystery. The Loves believe they've uncovered the guilty party using deductive reasoning, a pinch of hacking into security footage, and not missing a beat. When they present their evidence to the police, they discover there might be a block at the local level. Can they find the real killer before the locals sweep the tourist's death under the radar and blame a local teen they've befriended?
♥ ♥ ♥
♥ Red Satin ♥
The island of secrets, and the lover's cave broke velvet's heart. that's more, the spell she needed to save her brother required the life of the duke who haunted her waking moments and disturbed her dreams. unable to kill henry, velvet ran from the temptation of him to the waiting arms of napoleon, and the french throne which came at a heavy price. 
On the high seas, velvet struggled with her desire to take back her father's throne, and save her people from a tyrant, or find freedom for herself espionage betrayal, passion, and sacrifice teach velvet what matters on her dramatic quest to run from true love. but in the case of destiny, can one ever run fast enough?
Duke, assassin, pirate and betrayer, henry will do what he must to keep the girl he has come to adore even sacrifice his own life. difficult really when she insists on escaping his advances and spurning his ardent touch. with lines to cross, mayhem to cause and a thousand questions of magic which will never be answered, for the duke, there is only one question which truly matters—how do you get the girl who has no need of a knight, regardless of the shine in his armor. 
Locked in eternal combat, and kisses fraught with secrets and lies, velvet and henry will learn the most painful of lessons—in a world of revolution, turmoil and political unrest, love is still the bloodiest battlefield of all.
♥ ♥ ♥
♥ Pink Satin ♥
Just when they thought it was safe to start their married life, an unsolved 1906 mystery begins a new haunt...
After leaving the threat of the Hunters behind them in Scotland, newlyweds Aidan and Jade settle into their Pacific Grove cottage by the sea, intent on making up for lost time. Not surprisingly, domestic bliss gives way to another phantom in the portrait above their own fireplace. There, an Edwardian lady in grey takes center stage in the ever-changing landscape.
Once more, Jade puts her art history degree to good use combined with old-fashioned detective work and her newfound psychic gifts. But will her fledgling power be enough to save the trapped spirit in the painting, or will her attempts incur the wrath of an evil entity that feeds on living and dead souls?
With a new husband, the whisper of a family in the making, and everything they ever wanted together at stake, Jade must weave the threads of this harrowing tapestry before her bright future unravels.
♥ ♥ ♥
♥ Red Satin ♥
Sun, sand, surf, and sex
Nevada Noble has left behind a boring boyfriend and a suffocating family in the midwest to start a new life in Florida. Trading snow boots for sunglasses and socks for flip-flops, Neve instantly falls in love with the surf and the sand.
Her promise to stay faithful to only her love affair with the beach is soon in jeopardy as the prodigal son of the seaside town returns. He's sexy, smart, and single—with a hint of mystery surrounding his sudden return.
Neve realizes the vow of chastity she made along the shores isn't strong enough to withstand the tidal pull of attraction. Her heart gets caught in a riptide.
♥ ♥ ♥
♥ White Satin ♥
Hi! My name is Max. Yes, I'm a dog and you're probably a human reading this. Sure, I flunked out of service dog training for disobeying commands, but did get high marks for personality, tail wagging, and my specialty—making humans happy. I'm so good at those, my favorite human Nate Pierson, Innkeeper of The Two Turtles Inn, Sanibel Island Florida, named me Concierge in charge of Guest Happiness.
I love every human I meet like Dr. Aaron Swift who stayed here after his fiancée, Beth, dumped him for his best man right before their wedding. Aaron cancelled his honeymoon too late to get his deposit back so he stayed here for his "non-honeymoon."
As Concierge, I took him for walks and listened to his feelings before putting my own plan into action to mend his broken heart. I just happen to know a beautiful divorcee who might want to stroll with us. My friend Mariah wrote about Aaron and my 'other adventures.' She says I have a lot of complications to solve like Beth who keeps trying to make Aaron unhappy.
Nate says I have a talent for this concierge business. So if you want to walk on the beach and chat, I'm the best dog for the job. You'll see when you read my story!
As Nate says, 'Always Bet on Fur!'
Thanks for listening. I'll see you at the Two Turtles Inn!
Your Friend,
Max - Canine Concierge of Love
♥ ♥ ♥
♥ Pink Satin ♥
Nightmares by Victoria Staat
Merrick is a leader and a man of battle. His friend and brother, Cole, is worried about an attack from an old enemy, so he sends Merrick to gather information.
In an attempt to fetch the information, Merrick is terribly injured. A crossbow through the thigh does serious damage. Merrick's second in command is in a hurry to find safe haven. They came across a farm house where an older woman agrees to care for him. Once there, Merrick finds a young woman, a tough one, determined to get her way to care for him. Her name is Dory. Truth is, he doesn't trust women. He's learned many hard lessons about trusting, from women.
Yet, because of the horrible pain he suffered from the crossbow. He has no choice but to let the woman tend to his injury. He's surprised at how well she takes care of him. She's awfully attractive too. Merrick even thinks that maybe she could be trusted. However, on the day of Merrick's departure. He discovers that Dory is betrothed to the very enemy who tried to kill him. His anger explodes. Which causes him to make a decision that will change his life. He takes her home with him.
♥ ♥ ♥
♥ White Satin ♥
Is this God's will for her?"
Phoebe Schwartz had tried her best to remain faithful while resigned to living a single life within her Amish community, surrounded by friends and family, many of whom have large families and seemingly endless babies. She had accepted that this was all part of God's plan for her, at least until Fate or Divine Wisdom deemed otherwise. Her friends at the nursing program, Susanna, Leah and Hilda—also members of the Plain churches in the area—are seeking to live holy lives too, 'while in the world, but not of it.'
Phoebe's life changes forever when the district's Amish bishops ask the seemingly impossible of her. Never in a thousand years could she have imagined this would be required of her. Does she have the faith to follow through on their request? Could she ever have imagined the blessings this fiat, this Yes to God's will brings with it?
♥ ♥ ♥
♥ Pink Satin ♥
In 1880, college Professor John O'Connell arrives in Bozeman, Montana. He meets seemingly shy Grace Morgan but discovers this 'Penny Dreadful' writer is anything but proper.
For Grace, gambling is a way to make a living, if one were good at it, which she was. With most of her family gone, except for her aunt and fourteen-year-old brother, she wants a better life than they'd had.
Publisher Note: This story appears, also, in the Western Ways Anthology.
♥ ♥ ♥
♥ White Satin ♥
Hagan Bennett didn't believe in a "feeling." Facts and evidence. No compromise. After finding his best friend and girlfriend together and because of the long, long hours that goes into his profession, a relationship is out of the question. To deal with his heartbreak, he takes a cruise and a woman of unusual beauty and mannerisms literally falls into his arms.
She has turned his world upside down. Now, believing in a feeling and the thought of being in a lasting relationship fight against any rational explanation. His life would change in every way; even physically. Is he ready to make that drastic of a change in his life?
♥ ♥ ♥
♥ Red Satin ♥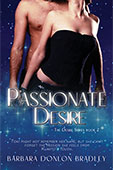 Kuarto hates getting sucked into the passionate releases of a couple with whom he has suddenly developed a mindlink. The only time the three of them merge is when the couple is climaxing. They can't stay away from each other and it's interfering with his work.
If things weren't bad enough, a beautiful woman crash lands in his backyard. He goes to the site to rant and rave, but learns her memory is gone. Until he can release her memory, he has to explain her presence so has her pretend to be his mail-order bride. Passion flares between them as he does his best to figure out who she is.
Toki was sent to speak to Heather's brother but loses her memory when her ship crash lands near his house. Memory or not, he is a handsome man, and she is drawn to him. They quickly become intimate, and she can't get enough.
By the time her brother and his mate come to find her, she knows her feelings for Kuarto are real, and she has to choose between a job she has been groomed for all her life or the man who is her destiny.
♥ ♥ ♥
♥ White Satin ♥
Big-city girl Ali Post returns to her sleepy hometown to run mom's café for a week, bringing her Vegas-girl touch with her; leaving her broken engagement behind. It isn't long, and she's shaking things up. She instantly clashes with Alex Cirillo, her mom's upstairs renter and Ali's temporary restaurant assistant. He's unavoidable as she ducks and dodges, only to find him at every corner. Somewhere in the middle of their ongoing battle, Ali is legitimately shook, but she's only in town for a week. Is seven days long enough to find true love? Ali's resistance is a challenge, but Alex knows he's got what it takes to sweep her off her signature 4-inch stilettos. Ali's not so sure.
Meanwhile, Maggie Post flies off to the big city, leaving her smalltown life behind. She's reeling from the loss of her best friend and confidant, Natalie, younger sister to Joshua Porter. Joshua was Maggie's secret crush from her high school days, but that was years ago. Maggie has one goal in mind, pack up Natalie's things, get closure on her feelings for Joshua, and return to work at her dream job, running the café. When Maggie and Joshua meet, sparks fly. They only have a few days, but Joshua is determined to make them memorable.
Ali and Maggie are reluctant to trust in something so new; but one thing is certain, love is in the air.
♥ Red Satin ♥
Wounded Marine veteran, MSgt Misty Heather can't believe she is the only person on Earth who can protect Storm, the ambassador from Vespia. It has something to do with pheromone the Vespian male exudes. Although everyone tells her she is immune, she doesn't agree. There is something about the man that makes her desire skyrocket whenever she is around him.
Storm finds Heather fascinating. Her bright violet eyes that hold a world of emotions in them and spunky attitude draws him to her. He wants her with a depth he never experienced before.
When Heather becomes the focal point of several kidnapping attempts, he realizes she's going to need his protection more than him needing hers. The closer they get the harder it will be to walk away when the danger passes.
♥ ♥ ♥
♥ Pink Satin ♥
What happens when love isn't enough?
Former Marine, Durango Hawke, never thought he'd spend years trekking through the jungles of South America looking for his missing brother, or that duty to his family would cost him the love of his life.
Heather McElroy grew up dreaming of a country music career but followed her childhood sweetheart into the military instead. Now, back in civilian life, it's finally time to put herself first.
When Durango leaves on his latest rescue mission, he assumes she'll be waiting when he returns.
Will chasing her dreams cost Heather the love of her life?
♥ ♥ ♥
♥ White Satin ♥
When forced to leave school to become a parlourmaid to the Groves, the richest family in the Yorkshire mining town of Hope, Lily has little idea of how her life is about to change.
When war breaks out in 1914, Jonathon Grove, Lily's employer's dashing son, joins the newly formed Royal Flying Corps and while on leave, seduces Lily and leaves without knowing that she is pregnant. Neither her father nor the Groves want anything to do with her, but with the help of a friend, Lily's able to travel to the Yorkshire Dales to stay with Annis Clayton.
Lily begins to help Annis in making creams and lotions and sees the potential for selling them to a wider market than the local farmers' wives.
When they team up with Ian Steele, the local pharmacist, they establish a business that expands beyond Lily's dreams.
Everything looks set for a happy ending when she and Ian admit their attraction to each other, but Jonathon's return into Lily's life complicates matters.
♥ ♥ ♥
♥ Pink Satin ♥
It is a hidden feeling, generally experienced by the recipient of whoever undergoes it, that when asking a question and not receiving an answer, one begins to worry...to fear.
That is what Mr. Jason Whitfield is feeling when he has asked Georgiana to be his wife and waits eagerly for her response. Yet that is not the only anxiety that rules over the circles of the Bennets, Darcys, Fitzwilliams, de Bourghs…and even the Lucases. For there is trouble at Hunsford Parsonage, and a great tragedy strikes over the Collins household. Thus, Charlotte and Elizabeth, who have had a strained relationship after Charlotte married parson Mr. Collins, now soon find themselves bound to each other.
Elizabeth must come to the aid of her friend, yet it is not so simple, for a secret becomes revealed. Charlotte has a ghost from her past that has returned to her present and has shown her the errors of her history, that leaves her altogether unsettled. Therefore, it makes her question all that she had done and if she could undo the mistakes from her past and start anew. Follow the next part of the journey of the beloved characters of Pride and Prejudice, as they embark on Book Six of this varied tale.
♥ White Satin ♥
"Intelligent and authentic writing. A daring new look at Amish romance."
Can Phoebe find happiness as a single Amish woman? Is this God's will for her?
Phoebe Schwartz tries her best to remain thankful while resigned to living a single life within her midwest Amish community, surrounded by friends and family, many of whom have large families and seemingly endless babies.
Is this all part of God's plan for her? Is this His will? Is loneliness just another part of her fate? Does she have the faith to believe this simple life is everything and she will find happiness, too?
♥ ♥ ♥
♥ Pink Satin ♥
When Endless Love CEO Viola Bohannon hires Cyprus Kennedy, a.k.a. Miss Romance, in early December to arrange a dozen "perfect" romantic moments leading up to a Christmas finale to save her failing marriage, she adds the next to impossible challenge: base the moments on the Twelve Days of Christmas.
Cyprus comes up with creative, unconventional romantic events in record time which seem to draw Viola and her husband, Kendrick, back together, even as Cyprus finds herself the focus of not one but two new beaus who couldn't be more different men.
Each successive holiday event unfolds surprisingly well under Cyprus's close supervision, yet also sparks reflection on her own estranged family, lack of close friends, and unthought-of dreams of the future.
Pressure mounts as the countdown to Christmas Eve nears, necessitating a choice between rural craftsman Tucker and police detective Mike, both of whom ask Cyprus for the date.
Can Cyprus fashion not only a perfect Christmas for the Bohannons, but also devise her own perfect Christmas romance, possibly her own happily ever after?
What would life be like to share your birthday with millions of people?
Gloria White was born on December 24th, Christmas Eve and is celebrating her 35th birthday when things go terribly wrong. Single ane with no love interest in sight, she leaves work only to find her car won't start. The arrival of the tow truck brings Nick Klaaws, who she has known since grade school, as the driver.
Shocked at seeing him, she loses her balance, falls and hits her head. This brings on a visit of a ghost resembling her boss, Mr. SC Rouge. They travel back in time, where he shows her that her soulmate has been in front of her the whole time and takes her to two possible futures.
Once back in real time, will fate allow Gloria to make the right choices for love?
Widowed and penniless, Bella Gale Smith and her young daughter face a bleak future in 1865 New York City, until Zach Smith knocks on her door. She knows her late-husband's estranged stepbrother as "the black sheep" of his family. The handsome bandleader hoped to visit his younger brother before joining his former musicians in Smith's Cornet Band, a favorite of New York society before the war. Battle-weary from fighting on the Confederate side, Zach is certainly not looking t o take on his brother's family. But Bella and her daughter tag along, buying a ticket on a steamboat north to the opulent Catskill Mountain House, where his band is booked for the summer season.
Determined to keep out of Zach's way, Bella is hired as a hotel maid, struggling to care for her daughter despite her grueling schedule and a tyrannical boss. The hotel manager, meanwhile, pressures Zach to update the band's image and hire a female singer in the style of the popular Swedish Nightingale. It's only when Zach overhears Bella singing a lullaby to her daughter that he realizes her clear soprano voice and good looks could be the answer to both their problems.
A sweeping saga of passions and new ambitions at the beginnings of the Gilded Age in old New York.
♥ ♥ ♥