♥ Pink Satin ♥
After suffering from a strange pressure-like sensation in her head since childhood, Monica Cunningham finally learns the reason—she has special powers that have been trying to emerge for years, but she had no way of knowing this was occurring.
Soon she discovers one power after another, and one even lands her on a beautiful and mysterious planet where she meets and falls in love with Kenneth Donaldson, a handsome museum curator.
Once people find out about Monica's powers, everyone has a different reaction. Some are in awe, while others are afraid and begin behaving strangely whenever they're around her. Some are extremely grateful for Monica's powers, because without them they might not even be alive. Monica also realizes that people want to use her for her powers as well, and after meeting a strange man from Helia, the beautiful, mysterious planet, she soon finds herself in a perilous predicament as she's forced to use her powers to help him evade the authorities.
With one obstacle after another jeopardizing both her life as well as her relationship with Kenneth, Monica is not sure if learning to perfect her powers is enough to keep her alive and happy with the man of her dreams.
♥ ♥ ♥
♥ Pink Satin ♥
Lydia and Mr. Wickham have eloped, and Elizabeth and Darcy rush into the situation to solve the problem. However, while that is the first elopement, it is not the last. Also, Jane Bennet still must choose between her love for Mr. Bingley and Colonel Fitzwilliam, Kitty is writing her book and accepting that Sir Aleck prefers Elena to her, Longbourn still hangs in the balance, and Colonel Fitzwilliam suffers a tragedy that will change his life forever.
Here comes the conclusion of the Chance Encounter Series!
♥ ♥ ♥
In 1670, Lady Elizabeth and other women were kidnapped from the streets of London and shipped to Virginia Colony. The women who survived the voyage were sold to colonists seeking wives or unpaid household workers. Each one was given a piece of paper saying they were married to the man who bought them, but no ceremony was performed. Lady Elizabeth certainly never agreed to any marriage as she was engaged to a Lord back home. Unable to escape, she is auctioned to widower, Glen Maclean, who promises to send her home to England in the spring if she'll stay on his farm for the winter to cook and care for his young daughter. The fact that Liz's mother died young and Liz spent her childhood years playing in the kitchen where she learned to cook means she can do what he asks. She wants only to return home to England, but she has no option but to accept Glen's offer and pray he keeps his word to send her home in the spring.
Arriving at the farm, she is shocked to see the farmhouse has only two rooms…a kitchen and one bedroom. Given no choice, she must live in the sparse conditions so unlike living in her rich father's manor. She can only hope Glen will return her to England in the spring, or that her father will send someone to rescue her.
♥ ♥ ♥
♥ Pink Satin ♥
Grinnell is sent to find the barou master to help someone he considers family. What he finds is a beautiful woman he can't ignore.
Mehanna has magic in her blood but she doesn't know how to control it. The one time she tried went horribly wrong. She blames it on the fact she had no one to train her. She had been dumped on the planet as a child, with no memories, and left to her own devises. The only thing she can create without an issue is a piece of fruit.
Grinnell learns she has trapped the woman he needs in a mirror. In order to complete his mission he offers to help her find out where she came from and find someone to free the barou master. They find someone who helps Mehanna free the barou master and unlock her memories which reveals she has a real problem. She has a wizard coming for her. He wants her power and sent her to that planet on purpose.
Grinnell and Mehanna have to defeat this wizard before he destroys everything they hold dear.
♥ ♥ ♥
♥ White Satin ♥
When you love someone so much that you can't possibly imagine leaving them behind, you do the unthinkable and make sure they don't spend their life alone...
When Cathy-Lee discovers that she has months to live, she ignores her health, hides her secret, and decides to spend her remaining days finding a woman to replace her when she's gone. The idea that the man she has loved her entire life will grow old alone breaks her heart and spurs her into action. Cathy-Lee sets out on a life-altering journey, meeting a variety of women and trying to imagine them taking care of her children and husband – all the while never revealing the true nature of her friendship. In the process, two strangers become the unlikeliest of friends during the saddest time of their lives — while both loving the same man.
Inspired by Nicholas Sparks and his great love for romance. He has a way with words, which captivates even the most unromantic souls.
♥ Pink Satin ♥
BD James is on an upward career path. She works for a tyrant who has already cost her one fiancé, so the last thing she needs is another manipulatiing man. She's tired, angry, and ready for a meltdown. What she isn't ready for is Rafael Cruz – a retired Marine who lives a secret and dangerous double life.
Rafi Cruz is a man who makes things happen, but his timing couldn't be worse. He's leaving on a hostage rescue mission in two days, which means he won't have time for a long, slow seduction. He'll have to work fast, or hot little BD will slip right through his fingers. She's the only woman in a long time who's been strong enough to challenge him – a quality he values highly. He's reluctant to change his footloose life, but he'll do whatever it takes not to lose her. She'll understand. Eventually...
But when BD learns Rafi has deliberately kept her in the dark about his black ops missions, she questions whether he's a man she can trust, and if he can be as faithful to her as he is to the Corps...
♥ ♥ ♥
♥ Pink Satin ♥
Mystery writer and amateur sleuth Megan Viets once again becomes embroiled in a real-life mystery when she finds her good friend Lizzie Khazin dead in a bloody mess on her bathroom floor. The medical examiner determines that Lizzie died from an accidental fall, but Megan suspects foul play. She convinces her fiancé, the local sheriff, to investigate, but, as usual, Megan, now a single mother, does most of the sleuthing Eventually, the FBI has to be called in, and Megan finds herself in some dangerous situations.
Set in an idyllic resort town nestled deep in the San Bernardino Mountains, Justice for Lizzie is the third novel in the series about the intrepid female detective Megan Viets. Will Megan be able to help solve this case too?
♥ ♥ ♥
♥ Pink Satin ♥
The oldest of the Jamison triplets, hereditary witch and criminal defense attorney, Astra Jamison knows more about the laws of magick than her two sisters. She serves the Goddess but believes those who hurt and harm those who can't defend themselves should be punished, abhorring it when innocents suffer. She is always willing to dole out her kind of justice to anyone who offends her, often sending them to gruesome deaths. When she and her sisters open a time portal to 1888 Liberty Valley to save two people from a serial killer, the last thing she expects is to have the wizard she views as an age-old enemy return, seeking retribution for sins she committed in the past.
Wizard and healer in more than one life, Rowdy Tall-Deer struggled to survive when his soul-matched mate arranged his murder time and again, having rogue shape-shifters attack and eat him alive. Discovering a time portal that leads to the 21st century and the witch who betrayed him means making new plans. Does he opt for vengeance or attempt to learn the truth behind her machinations? Nothing is as it seems when her demon father becomes involved, determined to continue a war that began eons ago.
Will love finally conquer evil or is history doomed to repeat itself for their next life?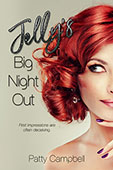 After life took a tragic turn, Jelly Swanson had no time for men. Providing a nurturing home for her little sister, Emi, and running a successful boutique left her too busy for much else and forced the idea of a love life to the back burner.
Emi's science teacher takes her completely by surprise. Not at all part of her plan.
Hank Palaszewski, Mr. Henry to his students, is not interested in romance. After a broken engagement, it was the last thing on his mind. Then Jelly arrives in his classroom for a parent/teacher meeting and he's knocked for a loop.
She's way out of his league — but the chemistry between them is undeniable.
♥ ♥ ♥
♥ Pink Satin ♥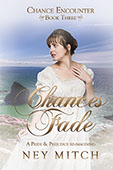 For a young lady to receive one welcomed offer of marriage is a delight. For her to receive two welcomed offers simultaneously, is the ultimate inconvenience! Proposed marriage by two worthy men, Jane Bennet is torn between choosing Mr. Bingley and Colonel Fitzwilliam.
Just when the Darcys and the Bennets had to witness this event, there is more struggle in the family, through distant relations. Miss Elena Darcy, Mr. Darcy's and Georgiana's cousin, experienced a disastrous elopement, and her immediate family has rejected her. Seeking refuge with her distant relatives, she writes to Georgiana, and Mr. Darcy must make a decision: should he ignore this request and avoid dealing with scandal. Or should he offer familial mercy?
Follow the adventures of these characters in the third book of this series.
♥ ♥ ♥
♥ Pink Satin ♥
Caroline Clayton still feels the pain and humiliation of betrayal years after her fiancé ran away with her bridesmaid the day before their wedding. That sickening cliché will never be repeated. Never.
Beautiful, professional and independent, few have an inkling of how fragile she is except for Danny, the man she loves.
Daniel Kavanaugh knows she's perfect for him. He plans to spend the rest of his life with her, but her shield against heartbreak threatens to take marriage off the table.
Here is guardian angel Matthew's challenge. Daniel and Caroline have a destiny.
Matthew hasn't been able to accomplish that simple task for three earthly years. He takes a rare and radical step.
Heaven, we have a problem.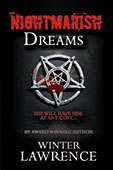 They've promised that dreams can come true...
After years of burning the midnight oil, Rebecca Carter finally hits the jackpot and lands an agent. Her book skyrockets to success and when the movie rights are sold, she flies to Hollywood to be a consultant. It's a dream come true until she meets Cory, the Hollywood heartthrob who's playing the lead role in her movie…
Cory Hudson has it all; striking good looks and amazing talent. Yet fame comes at a huge cost, and as the pressures of his stardom mounts, Cory resorts to alcohol and drug use to ease the burden. It's then, at one of his lowest moments, that he meets Rebecca—or more like confuses her with someone else. The encounter is disastrous and should result in nothing short of the two becoming mortal enemies, yet each are drawn to the other, Rebecca determined to help Cory overcome his drug and alcohol problems, and Cory drawn to Rebecca's kindness even when he's at his worst. A friendship soon blossoms, and everyone is watching, including one of Cory's biggest fans . . .
But forgot to mention that nightmares are dreams, too...
Penelope Fitzpatrick is a woman with a passion for the dark arts, and she doesn't take kindly to Cory's new friendship. At first, she watches from the shadows, waiting for her Dark Father to intervene, but when she begins to lose hope that she'll ever get what she deserves, she decides to take matters into her own hands, no matter the cost...
♥ ♥ ♥
♥ White Satin ♥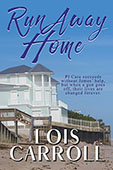 Cara directs the movers to pack everything in the penthouse so they can pick it up the next day. Exhausted, she falls asleep remembering forty years ago when she was a private investigator of white-collar crime and took on an industrial theft case she could not forget. She had been a childhood friend of the company owner's son James. The year she entered college, he left town without telling her. Despite her trying to forget him, she still cares deeply for him. He returns to town but worries that her job is too dangerous. Insisting on helping on the case at his company, his actions put them in jeopardy when they face a gun in the criminal's hands. When a gun goes off, their lives are changed forever.
♥ Pink Satin ♥
In her years as a prominent women's network executive in the golden city of Hollywood, Charlotte Darwin never has seen anything quite like Dirk Lord; a gorgeous, talented star of her top show, he seems poised on the brink of superstardom. And even when the release of a naughty movie from Dirk's past threatens his career, Charlotte stands by him—causing Dirk to realize that it is the everyday, sensible, plus-sized, intellectual Charlotte, and not his fickle co-star and ex-girlfriend Lorielle, that stands as his true leading lady. Yet can Dirk convince Charlotte that their love is truer and more passionate than any big screen romance?
♥ ♥ ♥
♥ Pink Satin ♥
When a suspected murderer escapes from the Junction City jail, the marshal's younger brother, Kyle Morgan feels honor bound to follow him from 1888 Liberty Valley to the 21st century. From what his new sister-in-law, former homicide detective Beth Chambers-Morgan has shared, Kyle knows a woman he's only seen in pictures is in mortal danger. Somehow, he must convince her that he's traveled more than a hundred years to protect her.
The survivor of a horrendous attack, horse rescuer, Nina Armstrong blames herself for the death of her best friend who pursued her assailant and vanished in Mount Baker National Forest. Now, a battle-scarred stranger arrives determined to guard Nina from the serial killer planning to eliminate the sole witness to his crimes. Intelligent, brave, Kyle Morgan talks like an old-time cowboy, but Nina wonders about his claims to be from a distant place and time. Why is she so drawn to him?
Love may prove to be the biggest threat of all when survival is on the line. Will they create a future together in Liberty Valley or will Kyle abandon her and return to the days of yesteryear? What is home and where will they find it?
♥ ♥ ♥
♥ White Satin ♥
Prudence Velcray has known only rejection on Valentine's Day. Vowing this year will be different, she ends the romance with her boyfriend before she is dealt another crushing blow. Determined to boycott the romantic holiday, she retreats to Snowline Mountain Resort. Here, she accidentally meets Dr. Sebastian Stone, the brother of her third-grade Valentine, and the culprit of her Valentine's Day downhill spiral. To wrench matters, cupid's misguided arrow ensnares her in a hopeless attraction that she neither wants nor can deny.
Sebastian Stone has devoted his life to medicine scarred by his brother Nicholas's battle with leukemia when they were children. He has avoided long-term involvements and shuns Valentine's Day entrapments. Yet he is captivated by Prudence Velcray when circumstances throw them together, and they share a kiss that Sebastian can't forget. As he rebels against his feelings for Prudence, he can't help himself from falling in love with her. When he almost loses her trust, and a childhood secret is revealed, he must prove to Prudence he is worthy of her love.
♥ ♥ ♥
♥ Pink Satin ♥
News reaches Longbourn, Pemberley, and Gracechurch Street that Lydia Bennet Wickham is now going to wed Mr. Henry Darcy of Canterbury estate in America. Many are happy for her chance of luck. Yet good wishes are not expressed all around. For hearing the news, Caroline Bingley is once more bitter at being thwarted by yet another Bennet girl, and she harbors resentment.
As Lydia's fate is complete, Georgiana and a few others begin to find their own fortunes as well—or their own misfortunes.
While in America, Georgiana makes the acquaintance of a man named Jason, who is both in politics and intrigue. Unable to find him anything less than a wonderful mystery, Georgiana begins to warm to him and develops a desire to help him achieve justice and change in the face of adversity. Thus unfolds the path taken by Georgiana.
Will it all come to rights for everyone?
Or will it be the reverse for all?
Antique shop owner Jade Mackenzie went from mourning her mother's death to a whirlwind of mysteries, breakneck chases, and a cult of madmen trying to kill her… all while a gorgeous fireman made himself her personal bodyguard. Life got a whole lot more interesting when Aidan MacFie turned out to be a Selkie, hybrid human and ancient shapeshifting seal.
Forged in life and death circumstances, their newfound love has weathered the first storm, but an even greater danger lurks on the horizon…
Through his great-grandmother's diaries, Aidan learned of the Hunters' intent to destroy their people, believing Selkie were unholy, their hybrid offspring unnatural and evil. Just before Aidan and Jade escaped the cult leader after them, he spoke of a reaping in which the Hunters would at last wipe out the Selkies during their Great Birth, a 16-year event of multiple seal shapeshifter births that would take place in Scotland soon.
Putting their budding romance on hold is agony, yet Aidan and Jade head to MacFie Castle in Tobermory, where his uncle lives, to follow the Hunters' trail. Only by untangling the threads of Celtic folklore, aquatic shapeshifters, and the shocking overlap of their own families' histories can they hope to save the Selkie Folk. But will they be too late to avoid the mass extinction of Aidan's people by fanatics who will stop at nothing to purge the world of what they consider a threat to all humanity?
With peril around every corner, what hope do they have of sharing a happily ever after?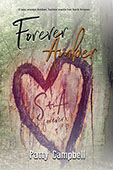 Wounded Marine veteran, MSgt Misty Beachy, is retired from active duty and has found a niche in civilian life. She trains sniffer dogs for U.S. Customs. Her life is going according to plan until an older officer, Jack Hawk, a hardheaded close-air support combat pilot reappears and turns her world upside down.
Misty Beachy is never far from Major Jonathan Hawk's mind. They met during briefings in the heat of battle in Iraq. She commanded Marine ground troops but looks like a high school cheerleader. Misty — prickly, tough, and fearless. An intriguing mystery to him. He never expected to see her again, then suddenly, there she is.
♥ ♥ ♥
♥ Pink Satin ♥
Extraordinary pony farm manager Audra Dawson does it all, training ponies, teaching children to ride and looking after the livestock at Silver Lake Pony Ranch. She sets her sights on the man of her dreams—a man she adores, despite the fact he has other plans. He sees her as a friend, a potential sister-in-law, and a woman more capable than most Army generals—a cross between Gunga-Din and Alexander the Great—but not someone he wants to be involved with romantically. Meanwhile her employer's two mischievous kids are determined to find the "perfect" man for her and they cast the Hero Spell.
The Magic is Back!
A legend in his own mind, veterinarian Joe Watkins knows his destiny when he sees Audra again. She needs him as much as he does her. He'll capture her stubborn heart. Between Audra's family who puts the "fun back in dysfunctional," apparently random animal poisonings, a stranger who claims to have traveled through Time, and the trials and tribulations of the summer season on the pony farm, tensions increase with the summer heat. Will the magic last this time or is it just a fling brought about by the Hero Spell?
♥ ♥ ♥
♥ Pink Satin ♥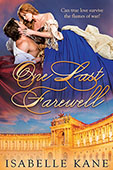 Krystyna Sielska, a bold Polish beauty, hopes to escape scandal by fleeing her homeland for the imperial city of Vienna. There she encounters two men: a charming and handsome rogue and a brash and unpolished scoundrel. Both men seek to woo the lovely Krystyna, but another, a monster who goes only by the name of "Janus," also pursues her. Can true love survive the flames of war?
♥ ♥ ♥
♥ White Satin ♥
Growing up with an undiagnosed learning disability and a name that screams intelligence, Britanica Jaymes suffers ridicule as a child. Pudgy, frazzled hair and a face plastered with freckles added to the ridicule. The support of family, friends and God provided all the love she needed. But there was one serious problem: candy canes are her form of kryptonite. Desperate, she made a secret Christmas wish. Most everything is coming true, except for true love.
Signs of reverting back to the learning disability and still seeking true love, the magic of Christmas lingers in the air, and a dose of Shakespeare, Rambo and snowflakes help to create a perfect Christmas recipe of hope.
Skip the final ingredient: peppermint At least for now, until the cure is found.
♥ Pink Satin ♥
Gabriella stands on a gallows one day before her 19th birthday in 1718. She tells her story to a young blacksmith, a surly milkmaid, and a mute dwarf who is much more than the muckraker he seems. The pampered daughter of a count, Gabriella's entire existence has been her music, until one afternoon's sensual exploration leads to the shame of two noble families and her exile to a convent school for orphan girls, the Ospedale della Pieta in Venice, Italy. Antonio Vivaldi, the school's Maestro of the Concerto, teaches the students and composes.
She tells of her friend, Veronica, a sublimely talented violinist whose cold eyes hide tragic secrets and of whose murder she now stands convicted. With tears in her eyes, she speaks of her love, Raphael, the handsome overseer whom she had planned to marry. The story of her desperate attempt to learn the truth of a terrible curse that took her own child's life, and save Veronica from a dark affair, holds the crowd's rapt attention.
Now she must escape with the help of her friends, from the Ospedale, and perhaps those in the crowd assembled to watch her hang.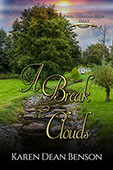 Castles are built a stone at a time... an Irish proverb
Hawthorn Village, Ireland 1840
Miss Natty, upon taking a short-cut through the woods, discovered a distressed peddler holding an infant. Undernourished children hovered near their sickly mother lying prone on the grass, a peddler's blue wagon nearby.
The father begged Natty to hold the infant as he tended his wife.
Sensing a dire need, she gathered the infant and ran to her cottage for milk and bread returning to discover the wagon, and its occupants gone.
Sir Finbarr O'Bannon is not rebuilding Ashcourt Manor in his mother's memory—he's rebuilding it to heal his own heart. Then, with a clear conscience, he intends to sell it and be done with the past forever. He left Hawthorn Village at an early age and ended up in Swansea, Wales working in the copper mines.He's a strong, self-made, honorable man who holds the opinion that people are only as good as their humanity toward others.
He's a strong, honorable man who holds the opinion that people are only as good as their humanity toward others.
Miss Brianna Walsh frequently sets up an easel on the hill overlooking what was once beautiful Ashcourt Manor. Her struggles with insecurity fade when she is absorbed in painting the rundown exterior of Ashcourt. She embellishes the canvas with flowers in the field, or a grinning elfin face in an upstairs window, thus easing a feeling of rejection that lurks in the shadows of her mind. Because like her, Ashcourt has been abandoned. She recently returned to her aunt's home after three years as a governess in Dundalk.
Briana is an intelligent young woman who secretly struggles with insecurity arresting any notion of a traditional future.
♥ ♥ ♥
♥ White Satin ♥
Christmas is just around the corner, and nurse, Maria Marquez, faces her first holiday feeling lonely. She grieves the recent loss of her beloved sister, Liz. Burying herself in work and volunteering keeps her grief at bay while she seeks solace in familiar surroundings. When an unexpected bundle of Joy shows up on her doorstep, Maria's secure little world tilts on its axis..
Maria's search for Joy's father leads her to the smoldering ex-soldier, Nick Laus, who's very hands-on. It isn't long and Maria and Nick discover sparks between them that won't be ignored. While Maria's main concern is establishing stability for Joy, Nick has other plans.
Maria fights her attraction to the very persistent Nick, but how long can she resist his holiday cheer and feverish kisses? As Maria battles the elderly meddling match-maker Daisy, while struggling to resist delectable Nick and his ever-present touch, will her defense against heartache defeat her desire to be loved?
When Nick relents; resigning himself to only friendship, will it be enough to satisfy Maria?
As the Christmas season closes in on her, Maria discovers the value of community and selfless love, and that happiness and Joy are something to be shared.
♥ ♥ ♥
♥ Pink Satin ♥
Gen is taking care of her younger sister the best way she can—survival by robbery. The girls conceal their identities as young boys, all while running from a cruel father. But one day, they choose the wrong men to steal from—Cole and Merrick—and without warning, the tables are turned on them.
To Gen's surprise, Lord Cole puts Gen to work on rebuilding his castle wall while Cal, her sister, whom they have discovered is a girl, works in the kitchens. Gen's days start and end with carrying brick and rock and using her knowledge of weaponry to help build catapults to protect Lord Cole's castle. Gen tries to keep her identity secret and does a good job of it until Cole finds out and demands the truth about the two girls.
It isn't long, before Cole is barraged with surprise after surprise, until he finds himself giving up a Trousseau that is meant for his bride.
♥ ♥ ♥
♥ Pink Satin ♥
912, Heimer's Settlement, East Anglia
A rugged Viking surrounded by treacherous assassins and a virtuous nun hounded by more than the storm. Two cultures collide when Anglo-Saxon Rosamund bursts into the mead hall of jaded Varangian Guard Grimulf and demands he marries her.
Since her nunnery was sacked, Rosa has been on the run. She has relied on her wits to keep her safe, but now she needs someone willing to wield shield and sword for her.
Grimulf is Rosa's wild warrior, who conceals his past traumas from his years as a soldier in the East. Rosa is the innocent novice forced to bind herself to him for protection.
As their story unfolds, she discovers this broad, scarred hero has a tender, protective side. A complex man who does not force her to slake his lust but slowly seduces her until she is close to begging for his touch.
However, will the lies she has whispered in his ear be their undoing?
♥ White Satin ♥
Clara Blackburn is the orphan maid to Lady Elizabeth Morgan and is likely to remain so, until a chance meeting with the rich and highly eligible Charlie Hampton.
Having thwarted Lady Elizabeth's plans to snare Charlie, Clara finds herself without a position, Charlie feels responsible and decides to launch Clara into society so that she might find a suitable husband, though it becomes increasingly clear that there is only one suitable husband.
There is also the mystery of Clara's birth, she was never a lady, but she was never just a maid either.
The Christmas Ball will be the talk of the ton for generations.
♥ ♥ ♥