♥ ♥ ♥
♥ Pink Satin ♥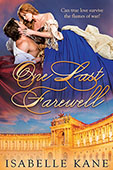 Krystyna Sielska, a bold Polish beauty, hopes to escape scandal by fleeing her homeland for the imperial city of Vienna. There she encounters two men: a charming and handsome rogue and a brash and unpolished scoundrel. Both men seek to woo the lovely Krystyna, but another, a monster who goes only by the name of "Janus," also pursues her. Can true love survive the flames of war?
♥ ♥ ♥
♥ White Satin ♥
Growing up with an undiagnosed learning disability and a name that screams intelligence, Britanica Jaymes suffers ridicule as a child. Pudgy, frazzled hair and a face plastered with freckles added to the ridicule. The support of family, friends and God provided all the love she needed. But there was one serious problem: candy canes are her form of kryptonite. Desperate, she made a secret Christmas wish. Most everything is coming true, except for true love.
Signs of reverting back to the learning disability and still seeking true love, the magic of Christmas lingers in the air, and a dose of Shakespeare, Rambo and snowflakes help to create a perfect Christmas recipe of hope.
Skip the final ingredient: peppermint At least for now, until the cure is found.
♥ Pink Satin ♥
Gabriella stands on a gallows one day before her 19th birthday in 1718. She tells her story to a young blacksmith, a surly milkmaid, and a mute dwarf who is much more than the muckraker he seems. The pampered daughter of a count, Gabriella's entire existence has been her music, until one afternoon's sensual exploration leads to the shame of two noble families and her exile to a convent school for orphan girls, the Ospedale della Pieta in Venice, Italy. Antonio Vivaldi, the school's Maestro of the Concerto, teaches the students and composes.
She tells of her friend, Veronica, a sublimely talented violinist whose cold eyes hide tragic secrets and of whose murder she now stands convicted. With tears in her eyes, she speaks of her love, Raphael, the handsome overseer whom she had planned to marry. The story of her desperate attempt to learn the truth of a terrible curse that took her own child's life, and save Veronica from a dark affair, holds the crowd's rapt attention.
Now she must escape with the help of her friends, from the Ospedale, and perhaps those in the crowd assembled to watch her hang.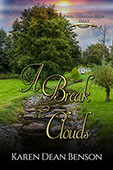 Castles are built a stone at a time... an Irish proverb
Hawthorn Village, Ireland 1840
Miss Natty, upon taking a short-cut through the woods, discovered a distressed peddler holding an infant. Undernourished children hovered near their sickly mother lying prone on the grass, a peddler's blue wagon nearby.
The father begged Natty to hold the infant as he tended his wife.
Sensing a dire need, she gathered the infant and ran to her cottage for milk and bread returning to discover the wagon, and its occupants gone.
Sir Finbarr O'Bannon is not rebuilding Ashcourt Manor in his mother's memory—he's rebuilding it to heal his own heart. Then, with a clear conscience, he intends to sell it and be done with the past forever. He left Hawthorn Village at an early age and ended up in Swansea, Wales working in the copper mines.He's a strong, self-made, honorable man who holds the opinion that people are only as good as their humanity toward others.
He's a strong, honorable man who holds the opinion that people are only as good as their humanity toward others.
Miss Brianna Walsh frequently sets up an easel on the hill overlooking what was once beautiful Ashcourt Manor. Her struggles with insecurity fade when she is absorbed in painting the rundown exterior of Ashcourt. She embellishes the canvas with flowers in the field, or a grinning elfin face in an upstairs window, thus easing a feeling of rejection that lurks in the shadows of her mind. Because like her, Ashcourt has been abandoned. She recently returned to her aunt's home after three years as a governess in Dundalk.
Briana is an intelligent young woman who secretly struggles with insecurity arresting any notion of a traditional future.
♥ ♥ ♥
♥ White Satin ♥
Christmas is just around the corner, and nurse, Maria Marquez, faces her first holiday feeling lonely. She grieves the recent loss of her beloved sister, Liz. Burying herself in work and volunteering keeps her grief at bay while she seeks solace in familiar surroundings. When an unexpected bundle of Joy shows up on her doorstep, Maria's secure little world tilts on its axis..
Maria's search for Joy's father leads her to the smoldering ex-soldier, Nick Laus, who's very hands-on. It isn't long and Maria and Nick discover sparks between them that won't be ignored. While Maria's main concern is establishing stability for Joy, Nick has other plans.
Maria fights her attraction to the very persistent Nick, but how long can she resist his holiday cheer and feverish kisses? As Maria battles the elderly meddling match-maker Daisy, while struggling to resist delectable Nick and his ever-present touch, will her defense against heartache defeat her desire to be loved?
When Nick relents; resigning himself to only friendship, will it be enough to satisfy Maria?
As the Christmas season closes in on her, Maria discovers the value of community and selfless love, and that happiness and Joy are something to be shared.
♥ ♥ ♥
♥ Pink Satin ♥
Gen is taking care of her younger sister the best way she can—survival by robbery. The girls conceal their identities as young boys, all while running from a cruel father. But one day, they choose the wrong men to steal from—Cole and Merrick—and without warning, the tables are turned on them.
To Gen's surprise, Lord Cole puts Gen to work on rebuilding his castle wall while Cal, her sister, whom they have discovered is a girl, works in the kitchens. Gen's days start and end with carrying brick and rock and using her knowledge of weaponry to help build catapults to protect Lord Cole's castle. Gen tries to keep her identity secret and does a good job of it until Cole finds out and demands the truth about the two girls.
It isn't long, before Cole is barraged with surprise after surprise, until he finds himself giving up a Trousseau that is meant for his bride.
♥ ♥ ♥
♥ Pink Satin ♥
912, Heimer's Settlement, East Anglia
A rugged Viking surrounded by treacherous assassins and a virtuous nun hounded by more than the storm. Two cultures collide when Anglo-Saxon Rosamund bursts into the mead hall of jaded Varangian Guard Grimulf and demands he marries her.
Since her nunnery was sacked, Rosa has been on the run. She has relied on her wits to keep her safe, but now she needs someone willing to wield shield and sword for her.
Grimulf is Rosa's wild warrior, who conceals his past traumas from his years as a soldier in the East. Rosa is the innocent novice forced to bind herself to him for protection.
As their story unfolds, she discovers this broad, scarred hero has a tender, protective side. A complex man who does not force her to slake his lust but slowly seduces her until she is close to begging for his touch.
However, will the lies she has whispered in his ear be their undoing?
♥ White Satin ♥
Clara Blackburn is the orphan maid to Lady Elizabeth Morgan and is likely to remain so, until a chance meeting with the rich and highly eligible Charlie Hampton.
Having thwarted Lady Elizabeth's plans to snare Charlie, Clara finds herself without a position, Charlie feels responsible and decides to launch Clara into society so that she might find a suitable husband, though it becomes increasingly clear that there is only one suitable husband.
There is also the mystery of Clara's birth, she was never a lady, but she was never just a maid either.
The Christmas Ball will be the talk of the ton for generations.
♥ ♥ ♥
♥ White Satin ♥
Shannon Waller lives a paycheck-to-paycheck existence in far north Montana. A missing husband. Not even a pet. Alone. Suddenly life hands her the kind of money she only dreams of—an amount that starts with a B. A move to Ithaca, New York and into a home she inherits plus new friends—what more can she asks for?
Private investigator Michael Silver is determined to find out who might want to kill Shannon. While his life seems safe, hers is one 'accident' after another, each hurting her worse.
When a bullet barely misses Shannon, she and Michael have to discover who, what and why she's a target for murder. And do it fast before the next attempt succeeds!
♥ ♥ ♥
♥ Pink Satin ♥
While trailing a serial killer on horseback, homicide detective Beth Chambers finds she has somehow ridden back in time—to 1888! When she comes across injured Marshal Rad Morgan, she has no choice but to try to save his life. Though the handsome marshal believes a lady should stand behind her man, Beth is determined to catch the killer she's chased through time, and prove she's a capable law enforcement officer in any century.
A former Union soldier, Rad has survived the Confederate hellhole of Andersonville Prison—but his toughest challenge is beautiful Beth Chambers. As the headstrong female detective from the future lets him in on why she's there, Rad becomes convinced that her stubbornness may get her killed. But when he is shot and left for dead, the marshal has no other choice but to put himself in Beth's hands—and hope they can both survive!
Two officers of the law from different centuries chasing the same killer could be a recipe for disaster—especially with the distraction of love!
Even without wings, a true goddess will find a way to fly.
Sentenced to death by the damming testimony of the only man she trusts, Velvet is rescued by Nora Hartington, bastard daughter of King George III, stunning socialite turned pirate queen. On the high seas, Velvet is stolen by the duke who betrayed her. He takes her abord his own vessel in the throes of a black storm. and claims that by proxy,, and the king's decree, she is his alone.
Velvet is haunted by a magic she held, used, and now regrets with all her soul. A dark collection of precious stones hosting ancient powers which once transformed a frightened prince and princess of France into a snow-white owl, and a golden stag. With the full force of the British monarchy, and Napoleon's army closing in, Velvet's haven is also her doom.
In the lush bed of the captain's cabin, Henry attempts to hold Velvet to a vow she did not make. Tossed and battered by waves tall as mountains, locked in a passion neither can escape, they are victims to the gods of the deep. Shipwrecked and washed to the white shores of a storied pirate retreat. Ile Sainte-Marie, island of legend, and birthplace of the magic which has shaped Velvet's life and threatens to steal everything she loves.
Ghosts, enchantments, lost loves, and bloody sacrifice teach Velvet that time and reality are fragile, varied, sparkling dimensions ever just out sight, and the things that truly matter, always come with the steepest price.
♥ ♥ ♥
♥ Pink Satin ♥
Margot DeWitt had it all—a gorgeous home, a lucrative career, and the love of her sweet, handsome husband, a renowned heart surgeon. When everything she's taken for granted as a solid foundation in her life is destroyed in a single instant, Margot comes undone. Nearly a year later, although her physical wounds have healed, Margot's heart is still broken. She is a ghost, mired in grief, questioning the purpose of her life.
Chase Goodwin owns the tattoo shop next door to the bar Margot has begun to frequent. After their volatile introduction, Chase and Margot embark on a tenuous working relationship. Intuitively, Chase understands Margot's fragility, for he's experienced a devastating loss of his own. As their relationship deepens, Margot slowly begins to reclaim her identity as a creative, strong, resilient woman.
When Margot is ultimately confronted by the full extent of her loss, something she has subconsciously buried in order to protect her own sanity, she faces her hardest test yet. Can Margot honor her lost loved ones by embracing her own survival or will her heart remain paralyzed, bound to her past?
It's the week of Valentine's Day when Jade Benson visits a festive town, hoping to learn some answers about her father whose identity was a mystery until she was thirty. To make matters worse, Jade's blindsided when she runs into the man she fell for eight years ago.
Levi Stone won't fall in love again. His wife was the ultimate romantic until her love story ended as she passed away from breast cancer. Levi met Jade a month after Sky died and, while there was intense passion, it was too soon to risk opening his heart. Instead, he broke hers.
Jade can't forgive Levi for how he treated her in the past, despite encountering red roses—Sky's favorite flower and symbol she said she'd use to play matchmaker after she died. Jade distracts herself with what she's learned about her father and discovering that she's more like her mother than she thought.
♥ ♥ ♥
♥ Pink Satin ♥
Colonel Fitzwilliam has arrived home a war hero, and with the aim to marry his beloved, Kitty Bennet. However, he is immediately met with an obstacle between his brother, Henry Fitzwilliam, who feels betrayed since he was in love with Kitty himself. Determined to have their happiness fulfilled, Kitty and the Colonel continue on the path to matrimony, willing to overcome all obstacles.
Meanwhile, Mr. Darcy and Elizabeth are beginning to build a family now that Elizabeth is with child and they wish to let nothing hinder their peace and domestic tranquility. Yet family shall always be family, and Lydia Bennet has fled from Newcastle, going back to Longbourn to take refuge from her abusive husband, Mr. Wickham. Follow the fourth installment of the series and discover the next chapter of the Darcys, Bingleys, and Fitzwilliams as they undergo the most fascinating of their adventures.
♥ ♥ ♥
♥ Pink Satin ♥
After Trayten disappeared from Dorset in the winter of 1901, Katherine spent the next eight years searching for him.
She never imagined she would find him like this: confined to a wheelchair on the island of Alderney with no memory of her or their turbulent past. Now, the brilliant painter who once loved her is a hollow shell of the man she once knew.
But Katherine is determined to restore Trayten's memory, uncover the mystery of his disappearance, and obtain absolution for her calamitous past mistakes. She will contend with his resistance to recovery and also with Marian, the possessive caretaker who is unwilling to let him go.
Convinced she can find restoration, Katherine will try to bring Trayten back, clinging to the belief that love, like the spring, will unfailingly conquer the coldest of winters.
♥ Red Satin ♥
Hunter Monroe needs a smart woman who can defend herself. The only woman he knows to meet the criteria is his former cop partner, Regina Arrigoni. She saved his life, so he knows he can count on her. She's fit, strong and wily, but can she be feminine, soft and a submissive wife to him, requirements for the job infiltrating The House of Christian Love to retrieve his quarry?
Regina's a cop, She is strong, smart, independent, and able to defend herself. When her former partner, Hunter Monroe, now a P.I., asks if she can work a job with him as his submissive wife, she has her doubts, for the first time in her life, of being able to successfully complete a job. But Hunter knows she's the world's worst money manager and makes her an offer she can't refuse—if she partners him in the job he'll pay off her credit cards, which are way out of hand. Also, her chief wants her to take the job with him and offers her a promotion from beat cop to detective once the job is completed to Hunter's satisfaction. So what's not to like about being debt free and a promotion?
But Regina worries about acting the part of a submissive wife to Hunter's dominant husband role. Can she play a part that is so foreign to her and be believable?
♥ ♥ ♥
♥ Pink Satin ♥
Clara Bennett lives a quiet life as the owner of a modest bookshop in Glastonbury, UK, the empty chapters in her life as yet unwritten—especially every New Year's Eve. But fate is about to play her hand in the form of an antique blue leather book. From the moment she reads the dedication, her life will change in ways she could have never predicted.
To Klara,
My heart enchanted, has loved you through endless lifetimes before, and will search for you again, for a hundred lifetimes more.
In life after life, in age after age, I will find you and love you, from the past, to the present, through lifetimes evermore.
Michael H. Chamberlain II, 1868
'Love is a Leap' is a romantic tale of reincarnation that will take Clara Bennett back in time to 16th Century Scotland, the 1860's in Florence and WWII, France in a journey of self-discovery, twin-flames and a promise she made lifetimes ago.
♥ ♥ ♥
♥ Pink Satin ♥
Single dad and wounded warrior, Dwayne Dempsey, has no idea what he's bargained for when he signs a construction contract with curvy Marla Danaher. The last thing he needs is her breathing down his neck every step of the project.
Marla is a serious businesswoman. She leaves flirting and dating to her twin sister Charline. All she's interested in is building a solid financial future. But she can't ignore his raw physical strength and masculinity. They're on each other's nerves day and night. She loves his outspoken 6 yr old daughter, Amber.
Things take a nasty turn when Dwayne's ex-wife reappears. She demands full custody of Amber, who she abandoned days after her birth. Dwayne will never allow it. How does he protect those he loves without driving them away?
♥ ♥ ♥
♥ White Satin ♥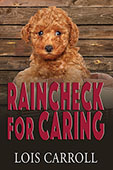 Torie Bond, the owner of a costume and tuxedo rental store in Tucson, Arizona, can't shake the feeling that she has to rush to her shop one morning. In her rush, she saves an injured puppy that she finds in the road to town. Caring for the puppy leads her into a mystery involving a puppy farm where dogs are kept in close quarters and made to produce as many puppies as possible for income. Wanting to rid Tucson of the illegal business, her curiosity leads her to being kidnapped by the felons. She has no choice but to do what they ask. Her only hope is that her unofficial-fiancé Jack Brewer, a Tucson police lieutenant, will get her secreted messages and rescue her.
♥ ♥ ♥
♥ Red Satin ♥
After their escape from hell, Anna and Orenda attempt to live a life of normalcy, but for how long? After Orenda's celestial origins are brought to light, Orenda finds himself face to face with his progenitor, the being who abandoned him before he was even born. After the unexpected death of his mother, Orenda is presented with a proposition: Become his father's successor as General of the Divine Council, but accepting that role, will mean he'll have to leave the love of his life behind.
Against Remiel's judgement, Anna is allowed into heaven, but all is not as it seems inside the Garden. Anna and Orenda soon find themselves threatened by a staggering betrayal, lurking behind a veil of holiness, and an unforeseen request from Yahweh: Sire an heir who will become the next vessel of the all mighty, Creator.
♥ ♥ ♥
♥ Pink Satin ♥
Jane Austen's classic tale of Pride & Prejudice is one of the most beloved books ever written. Its impact has been so timeless that its heroes, Elizabeth Bennet and Mr. Darcy, are two of the most legendary literary couples ever to grace the page. As such, we often reflect on the tale, look back and wonder what it would have been like if other paths had been taken, and our legendary heroes had to discover their love in an alternate way. Here comes the sequel to discover how, even through family misfortune and romantic crises, Mr. Darcy and Elizabeth will still find their way to each other.
♥ ♥ ♥
♥ Pink Satin ♥
Sergeant First Class Sullivan Barlow has plans for her future and none of them include the guy she slept with in a night of weakness. Intending to forget the devastation of losing her best friend in Afghanistan, Sully woke the next morning still alone. Her only solace—she hadn't told the man her real name.
A career soldier, Tate Murphy has three more years in the Army until he's eligible for retirement. Seven weeks ago, he met a woman in a hotel bar and spent the night with her. He hasn't been able to get her out of his mind and can't believe his luck when he finds her again.
Then they discover their first night together resulted in something they never expected. She's pregnant, and Tate immediately proposes. Pregnant, struggling with survivor guilt, the last thing Sully needs is to learn her best friend may have died, but hasn't left yet.
Tate says, 'sometimes courage is an act of survival'. Sully fears trust is a casualty of war. Will she and Tate ever find it again either by themselves or with the help of those who have passed on before?
♥ ♥ ♥
♥ White Satin ♥
Small town love with a big time problem...
Emma Hathaway finds joy in the small town life of Juniper Falls caring for the seniors she has grown to love at Heart & Home assisted living facility. Emma insists she is content to avoid dating and the heartbreak that can come from falling in love. After all, she has her rescue dog Charlie to keep her company. Yet, others notice her loneliness. The zany elderly residents make it their mission to find their beloved nurse a date before Valentine's Day. Financial problems arise threatening the future of Heart & Home, along with Emma's job.
Attractive and ambitious, Jake Rothstein blows into town from his big city life with plans to move his grandmother, one of Emma's favorite residents, to a care facility in the city. But first, Jake must sell the family house he grew up in. He is determined to leave Juniper Falls behind him, along with the painful memories he has buried.
In hopes of changing his mind, Emma offers to assist Jake in packing up the family house. Met with reminders from his past and unexpected feelings around every corner, his heart begins to soften. But when Emma is faced with losing what matters most to her, Jake takes the brunt of her pain and is ready to run from his hurts again. Can both hearts heal to allow love to find its way home?
♥ ♥ ♥
♥ White Satin ♥
Minnie Logan is the owner of Logan's Coffee Shop, a staple in a small New England town. Struggling to maintain her grandfather's legacy and rent payments, Minnie has less than a month to creatively preserve and renew her family business. When Robert Vaughan, the CFO, of a giant coffee conglomerate arrives in the small town in pursuit of a takeover of Logan's Coffee Shop. Unbeknownst to Minnie, she falls for the mysterious newcomer while she uses the magic of love and the miracle of faith to give back to the community that has given so much to her.
♥ ♥ ♥
♥ Pink Satin ♥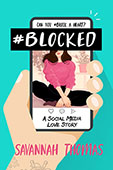 Can you #block a heart?
Fashion influencer, Winter Smith, portrays a picture-perfect lifestyle to her many followers. In reality, she's plagued by anxiety, panic attacks, and the memories of an abusive past relationship. Winter's best friend Mia, a health and fitness influencer, finally convinces her to get out of the house and attend the grand opening of a hipster-tech bowling alley in Portland, Oregon. There she meets the charming, tattoo-covered owner, Bo Blaine. No matter how hard she resists, Winter can't deny the electricity between them.
When Bo Blaine, the youngest member of the powerful Pacific Northwest Blaine family, meets Winter Smith, he's instantly infatuated. Their connection is undeniable, but when he tries to contact her again, he hits a brick wall. Email. Phone. App. Every social media platform. BLOCKED. Bo has worked hard to shake his "bad boy" reputation, but he knows that anything posted or written about him online will be there forever.
How can Bo convince Winter that he's more than his digital footprint? And if he ever does get unblocked online and IRL, will the demons of both of their pasts derail what they could have together?
Defending her honor . . . and her life!
The White Raven cozy mystery series keeps you guessing until the end.
Art history master Jade Mackenzie is mourning the recent death of her mother and starting a new life for herself in Pacific Grove, California, where she's inherited her grandmother's cottage by the sea. She opens an antique shop in the heart of town. The appearance of a legendary white raven sets in motion events that cause her to question her own sanity.
After discovering a portrait of a man dressed in 18th century garb gazing at the sea, she begins having bizarre dreams and visions. Is the portrait changing? Could the alterations actually be glimpses of the past or future? As if that's not enough, Jade's research into the portrait brings on the wrath of an ancient cult.
Frightened by what she can't explain, Jade confides in her sweet, sexy friend, Scottish firefighter Aidan MacFie, whose irresistible good nature seems to hide a painful past he's wary of revealing.
Aidan's only choice is to protect Jade personally. But the greatest defense he may be able to give her is to reveal the truth about himself...and risk losing the chance at love with a woman he's already fallen head over heels for.
Aidan's only choice is to protect Jade personally. But the greatest defense he may be able to give her is to reveal the truth about himself...and risk losing the chance at love with a woman he's already fallen head over heels for.
♥ Red Satin ♥
Song of the Vamp
Sylvan is a vampire whose 'night job' facilitates his lifestyle. When he falls for Antonia, his no-nonsense manager, will he surrender the 'night life?'
Keeper of the Night
Hayden's keeper, Silvana Hopkins, struggles to reign in her client's wild ways. When he turns on his seductive charm, can she reign in her desires?
Satin Nocturne: He Needs a Keeper
So many times, Amanda Hopkins had come to the rescue of the gorgeous, mysterious vampire Cedric. But after seeing him fall prey to one skinny seductress too many, she'd had enough. Although poised to resign her long-held role as Cedric's mortal keeper, Amanda nonetheless stood by his side to fight an enemy to their city—and to enjoy his sizzling seduction, custom designed to 'keep the keeper.'
♥ ♥ ♥
♥ Pink Satin ♥
Can you love someone with secrets?
When Althea meets Morgan Hunter at Muldoon's pub for the first time, she thinks he's a handsome, ego tripping, prissy-pants executive. She quickly rebuffs him only to find him thundering at her in the operation theater, the very next day. He's dogged in his censure of her, but not immune to her allure. Through a snowy December Morgan courts Althea and wins her heart but not her trust.
When she travels with him at his request for Christmas to his home in Finesse, a tumble in the snow leads to the discovery of Morgan's missing ex-girlfriend. Dead. Morgan pushes Althea away and she doesn't understand his reasons.
Althea returns to build the new rural clinic in Finesse. She discovers the truth about Morgan's heritage, the murdered ex-girlfriend and the secrets about the Hunter clan.
Can she save the man she loved from going to prison?
Can you love someone with secrets?
Magic is sacred, but real love is divine.
To save them from the Guillotine a spell is cast, and Marie-Thérèse Charlotte of France, daughter of Marie Antoinette, is changed into an owl, her brother, the young dauphin, into a golden stag. The old gypsy witch who repaid a blood debt by saving their lives, takes the princess's memories and names her Velvet. For eight years Velvet exists safely wrapped in the spell. On her eighteenth year, rumors of her life reach the ears of King George III. In a bout of fearful madness, he orders the death of the French heirs. When soldiers torch their camp, Velvet and her brother, are forced to run for their lives.
Nora Hardington, a young woman on a mission into the dangerous underbelly of London, finds Velvet wounded and dying. Risking her own life, she rescues Velvet. Together, they enlist the help of the dark stranger sent to carry out the king's command. As they search for the spell to return her brother's humanity, Velvet lives all the sides of life she was previously denied.
Her adventures are fraught with assassins, pirates, ancient enchantments, bloody battle, mythical lore, and all manner of dastardly love.